Sock by sock, we want to change the world
1. Introduction: Socks' contribution to unsustainable fashion
Wearing individual socks and not in pairs: the new sustainable fashion statement?
It's an interesting question Martijn asks with the organization he co-founded called 'Sock by Sock'.  It's a Dutch movement with as aim to stop the waste of socks and to contribute to sustainable fashion.
They realized that about 30% of the socks produced get thrown away without ever meeting a foot. Also, many people throw out the good sock, once one of the pair gets broken. Sock by Sock aims to change both those habits.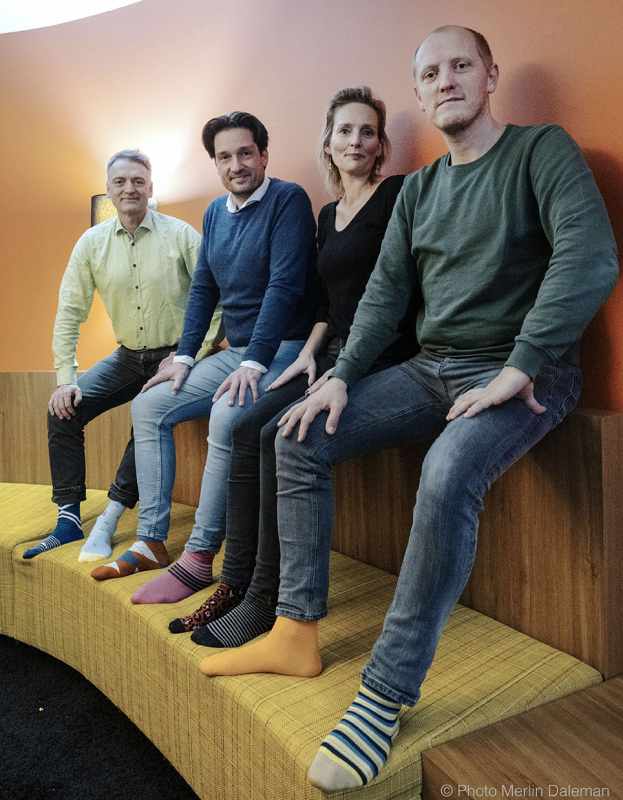 The Sock by Sock team
1.1: What climate actions do Sock by Sock take?
Their effort is twofold: 
Activism: To make it cool to wear individual socks to 'get more miles out of your socks' 
Sustainable business: to sell overproduced socks in piles of 5 to make sure every sock will meet a foot and live out its purpose.
Kick Ass Quilts is always keen to give sustainable businesses a platform who do their part to make textiles sustainable. Especially if the vision is in line with the sustainability theory and the mission statement of Kick ass quilts. 
Socks are rarely thought of in sustainable fashion. The interview with Martijn also made me realized I do not consider the potential of socks in my quilts. Therefore, he has sent me some saved socks I have pledged to upcycle into a quilt. 
We talked with Martijn about the mission and approach of Sock by Sock. You can watch the whole talk here or read the summary below.
2. Change habits around sock use for sustainable fashion
' To create awareness to get more miles out of your sock collection' 
The biggest aim of Sock by Sock is to change habits. 
Picture: we all know that sock monster who steals one sock. Or you have the experience that one sock always wears out quicker, like you maybe walk harder with one foot. 
Sock by Sock suggest that one sock disappearing or wearing out doesn't have to mean you throw out the other too! You can just pair that one up with another individual sock and get more miles out of your socks.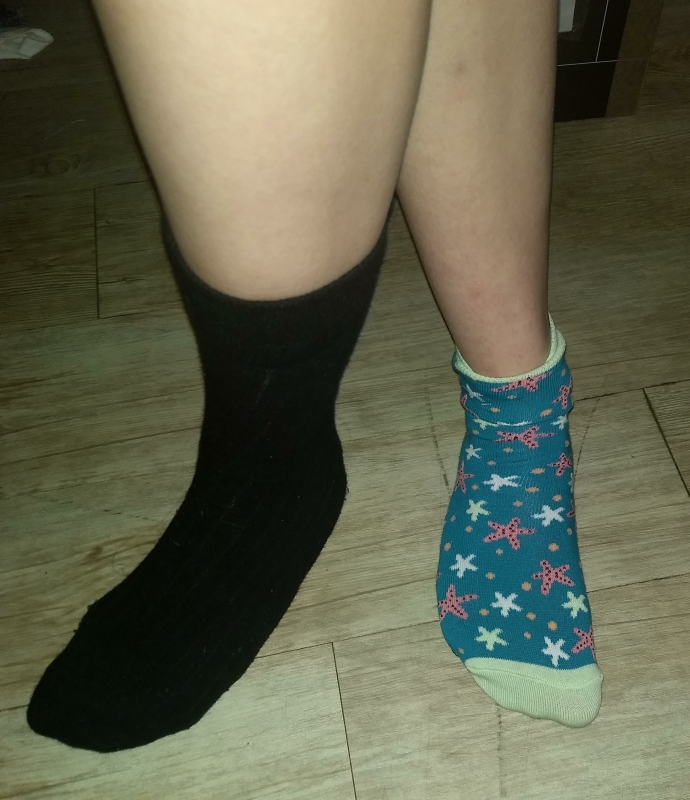 The Sustainable Quilter wearing mismatched socks
30% of the socks produced get thrown away without ever meeting a foot
3. Become an advocate for sustainable socks with your habits
So what can you do to stop sock waste? Sock by Sock suggest you to wear mismatched socks on purpose. Not only to get 'more miles out of your socks', but also to get a conversation going. 
Because when you wear 2 different socks, people will ask about it. 
This is your opportunity to tell people about the huge waste of socks going on right now. And to motivate them to join you in wearing individual socks to make a statement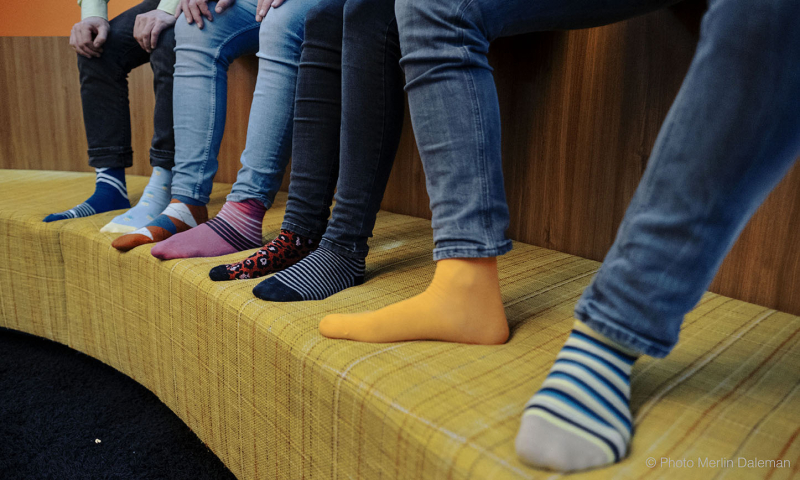 4. Sustainability dilemmas: What about shipping?
This sounds all amazing, but there are also still challenges to solve by Sock by Sock. For example, they is shipping the socks. This can negate the environmental benefits of saving socks if we are talking long distances.
4.1. Spread the sock saving initiative globally
Their solution for that is to look for people who are interested to set up a local Sock by Sock chapter in partnership with the founding body. In that way, each country can save the socks in their own warehouses and also sell it to local people. You can contact them if you are ready for the challenge.
4.2. Donate socks to those who can't afford it
They also offer another solution for people who want to make a smaller impact: you can donate socks to homeless shelters. 
In the Netherlands, we have cold winters. There are many organizations handing out socks to homeless and poor people, so they can stay warm. However, they usually have not enough socks for all people. Even though socks are being burned. You can donate some Sock by Sock socks to those organizations.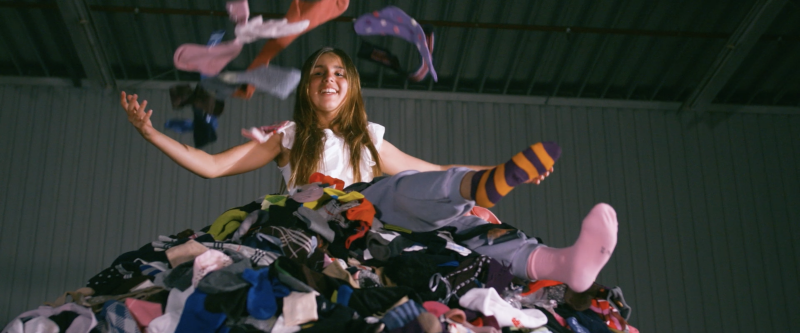 5. What makes Sock by Sock a sustainable business?  
They source their socks from warehouses who are about to be burned. They will keep on doing this until all the socks are saved and Sock by Sock has become redundant!
In the end we want to save all socks from burning uselessly, or even better that we can;t find any socks to save anymore.
Part of the money they make is used to advocate for change within the industry. They hope to change legislations, so the destruction of perfectly good socks is stopped.
There are 3 things you can do to support Sock by Sock: 
Wear different socks and when people ask, tell the story of overproduction
Buy from Sock by Sock if you need new socks. They sell saved socks in piles of 5. 
Support and follow them on social media or support their Kickstarter.
Kickstarter to donate or order some socks
6. Conclusion: Now it's up to you to wear mismatched socks
What I like about sock by sock is that they combine the mission of sustainability with fun. The initiative also breaks with the norms of wearing matched socks and challenges us to re-think our habits.  It's a nice way to combine sustainability & joy and to make some easy changes to contribute to a sustainable world. 
My challenge to you is to start wearing your socks individually, too. And when your socks aren't wearable anymore to turn your socks into a quilt to give the resources an even longer life!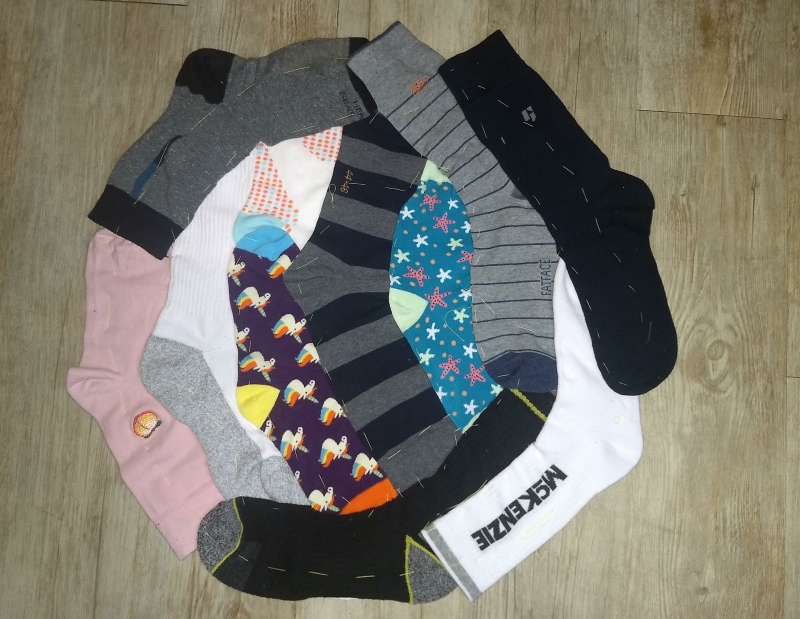 The sock quilt made by Sustainable Quilter Rianne 
Discussion:
What do you do with your single socks?
What do you think of the Sock by Sock project, will it help to make fashion more sustainable?
What kind of quilt would you make with old socks?