Aaaand..  Kick Ass Quilts won!

My pitch for Kick Ass Quilts won.
Also, Kick Ass Quilts won another price to encourage the mission and idea of Kick Ass Quilts.
I am so happy. This encourages me to keep going to create a sustainable world for everyone with quilts.
The money will be used to improve the quality of the videos.
And also to create summer activities online and offline, because there are 2 prices!
Kick Ass Quilts summer plans with the price money
This summer will be oriented towards getting people together to make beautiful stuff out of societies trash. I think we all need to focus on turning problems, aka trash,  into beautiful stuff to lift people's spirit. Creating beauty in a world full of problems!
The summer activities
will be both online and offline so as much people ass possible can experience the magic of quilting
.

Thanks to everyone who has been following me and supported Kick Ass Quilts so far. And thanks to all the people of the Edese Ondernemers Challenge. It was a fun and educational experience with people who all had important ideas and a passion to make them reality.
 Let's make it a good summer despite all that's going on. Let's make it a good summer because of everything that's going on!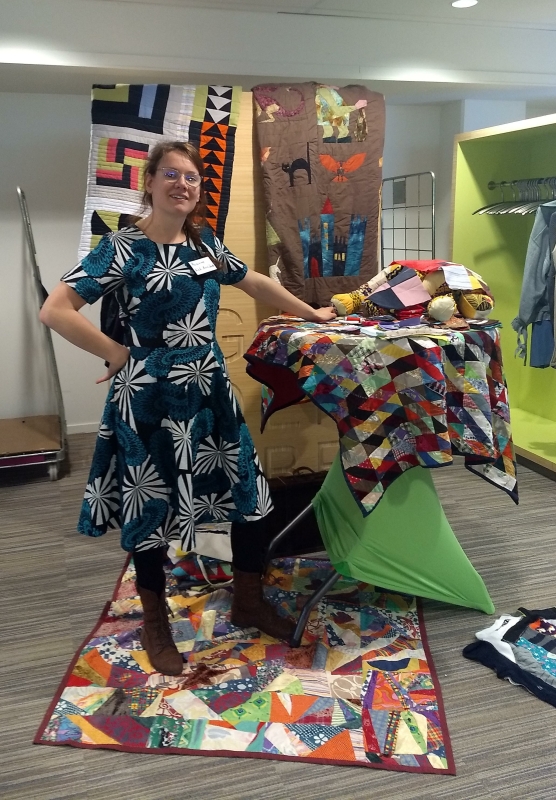 Results of the vote
Kick Ass Quilts didn't win the vote, but came second in that area which is also amazing! The winner is Atelier Revive helping migrant-woman have an opportunity in the job market in their new country of the Netherlands. This all while making textile things out of discarded materials. So also a worthy project. I will interview Minke in the coming weeks so you can all learn more about that amazing project!
Thanks again.
I know with your support, kick ass quilts will contribute to that beautiful world where everyone feels welcome .
'Societies trash will be our treasure!'