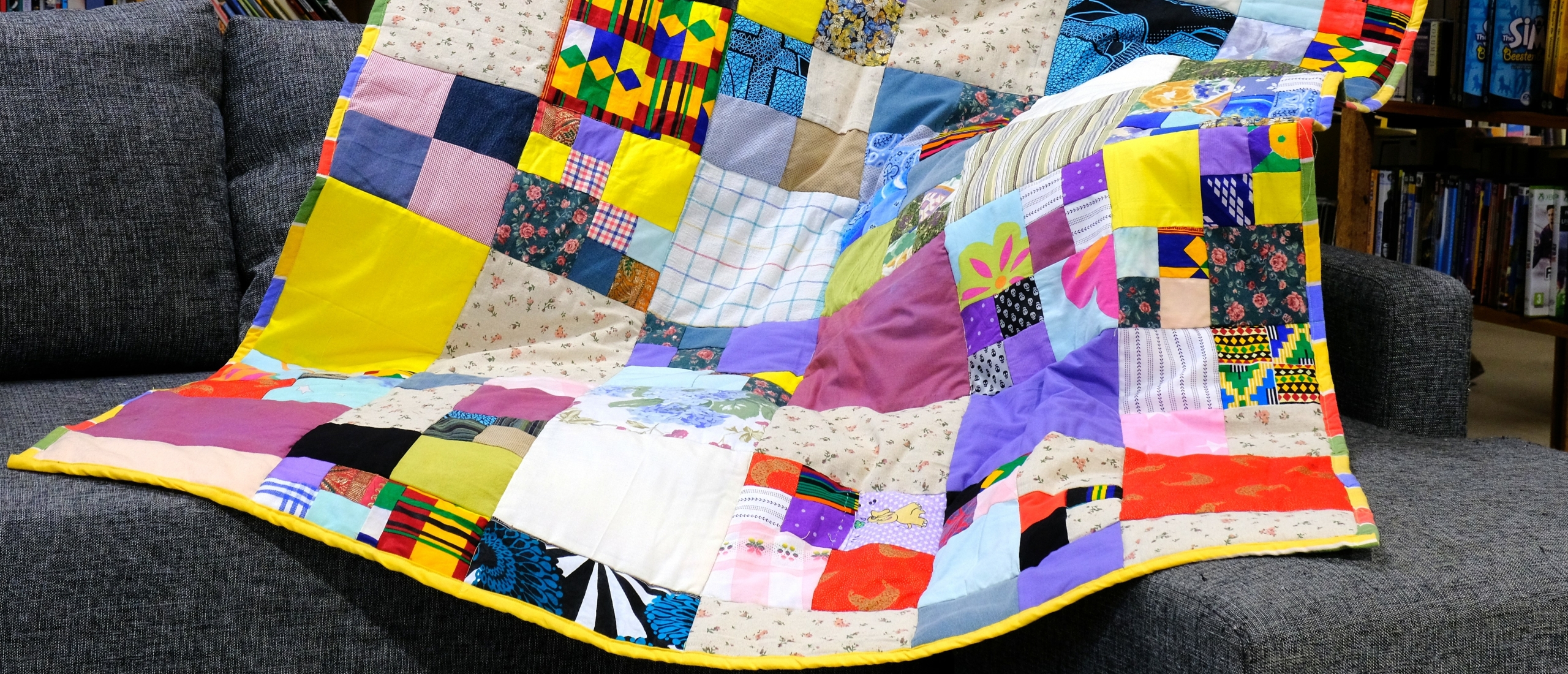 KRACHTDEKENS: Donation quilts for courage and comfort
KRACHTDEKENS: A magical quilt for courage and comfort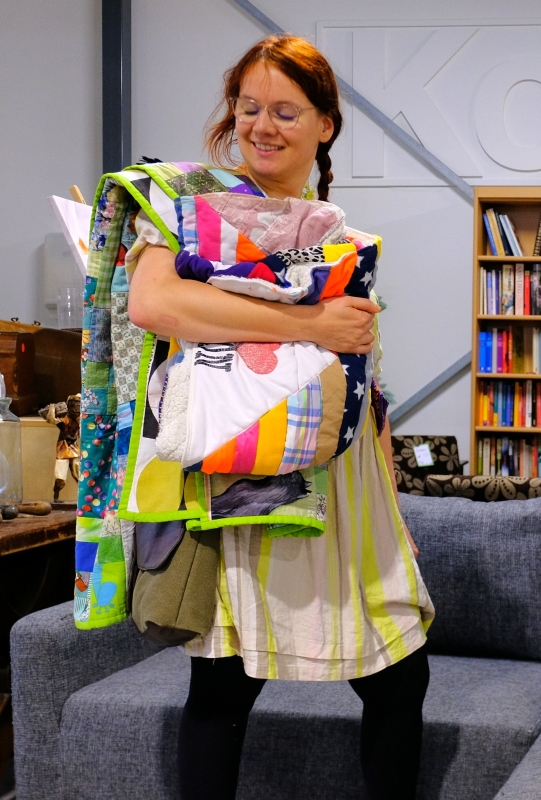 Magical Sustainable Quilts 
How can we help young, disenfranchised people? Young people aged 18-30 who are stuck in finding work, mental health, a social network and meaning in their lives or other things. For young people who have mental complaints, have difficulty finding a connection in society, are sensitive, think and feel differently.
This often results in mental health complaints such as loneliness, depression, etc. It can also cause social problems.
A feeling of not belonging or having a role / part in society frequently contributes to feeling disenfranchised and suck. These young people often try to live a life that doesn't suit them, which result in frustration and not living up to their talent, potential, and dreams.
Kick Ass Quilts helps these youths. One way we do so is by giving them a KRACHTDEKEN.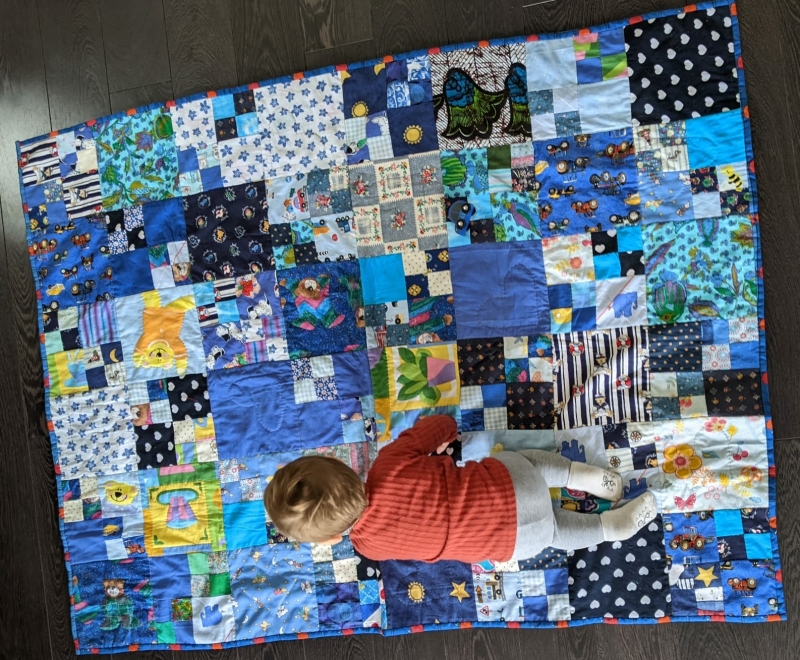 Donation Quilt given to a young mother
How does a KRACHTDEKEN empower young people?
Kick Ass Quilts gifts KRACHTDEKENS to young people.
Krachtdeken is a Dutch word meaning 'powerblanket'. The word includes both the courage (power) the youth need to find their own life, and the comfort they need to feel encouraged / empowered (blanket).
With the KRACHTDEKEN, we let the youngster know that their strength lies in how they are. Feeling different is a superpower if you know how to use it. The youth can find a valuable place in society based on their own talents and dreams.
The KRACHTDEKENS show the youth they are supported by a larger community because a quilt is a gift of time, attention, and care. The gift symbolizes their worth to society, same as that who they are has value to society.
Here is an example of a Krachtdeken:
Krachtdeken is a Dutch word meaning 'powerblanket'. The word includes both the courage (power) the youth need to find their own life, and the comfort they need to feel encouraged and empowered (blanket).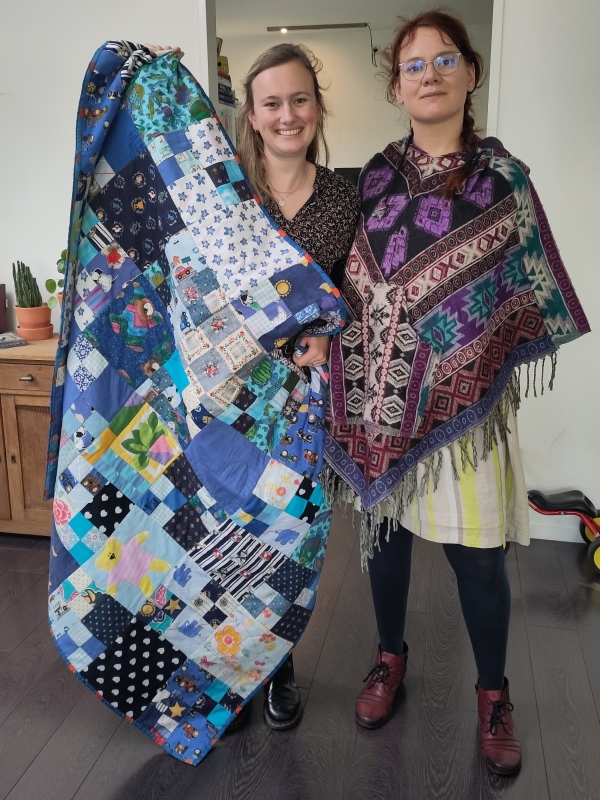 Donation Quilt for a young mother
How are these KRACHTDEKENS made?
The donation quilts are made from old clothes, scrap fabrics and other rescued textiles. The slogan of Kick Ass Quilts is 'Societies Trash will be Our Treasure' because we turn discarded textiles into a valuable power object to make young people who feel 'trash' also see their value again.
The blankets are made by volunteers at home and during community workshops.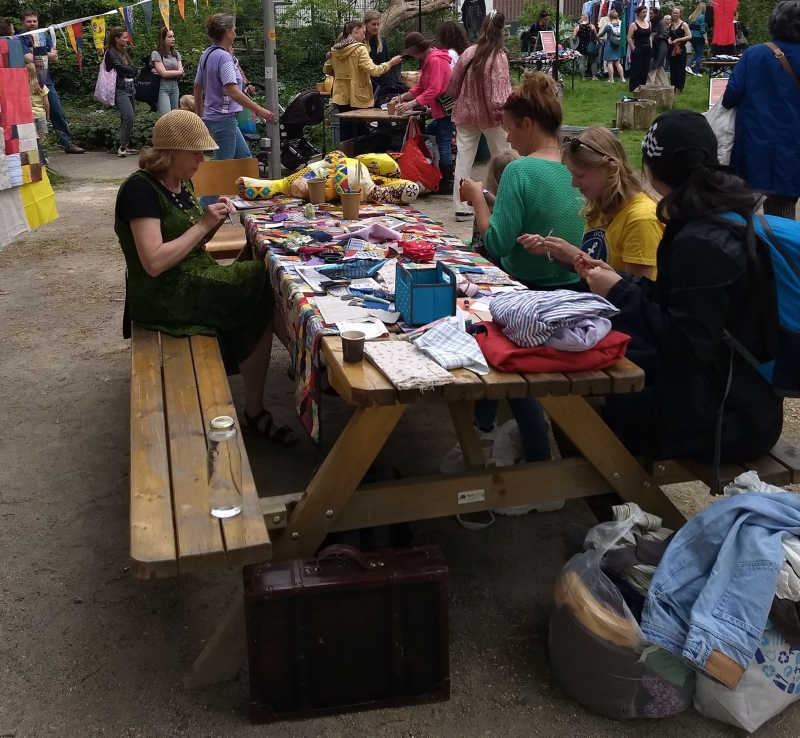 Donation Quilt workshop
Do you want to contribute to the KRACHTDEKEN project too?
You can participate in several ways:
Make a KRACHTDEKEN yourself to be donated

You can make a whole quilt or contribute some blocks

Join a community quilt workshop or organize one yourself.
Sponsor a (piece of a) blanket (approximately in time and material....)
Make a (piece of a) blanket at home to give away (link article)
Join a workshop where we work together on a Power Blanket
Help quilting the blankets
-> Help fund the donation quilt KRACHTDEKEN Project.
→ Email us for instructions to donate your Krachtdekens or quilt blocks for it.
→ View the KRACHTDEKEN portfolio.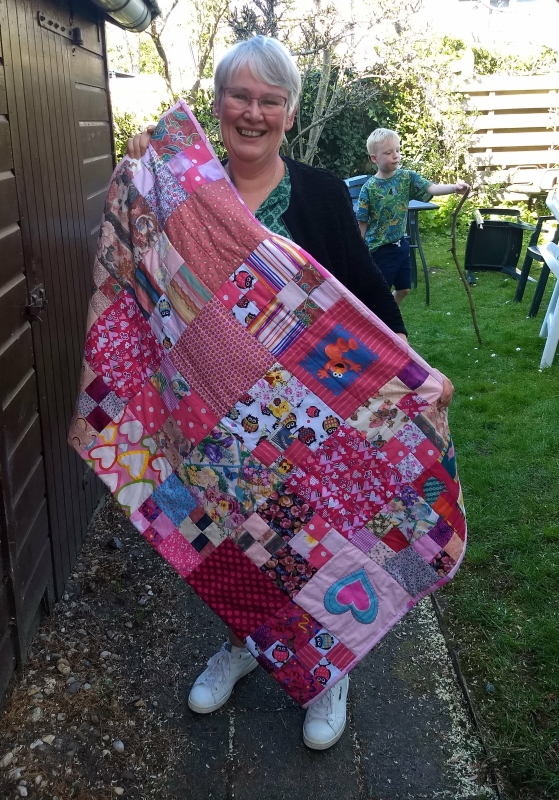 Donation Quilt made by Karin (my mother)
How do you get a KRACHTDEKEN?
Maybe you know someone who could use a KRACHTDEKEN?
Email rianne@kickassquilts.nl with your name, address and why / for whom you would like to receive the power blanket.
Note: The KRACHTDEKEN project does not have sufficient funds yet. So for sending a KRACHTDEKEN to someone, contribution for the sending cost is required.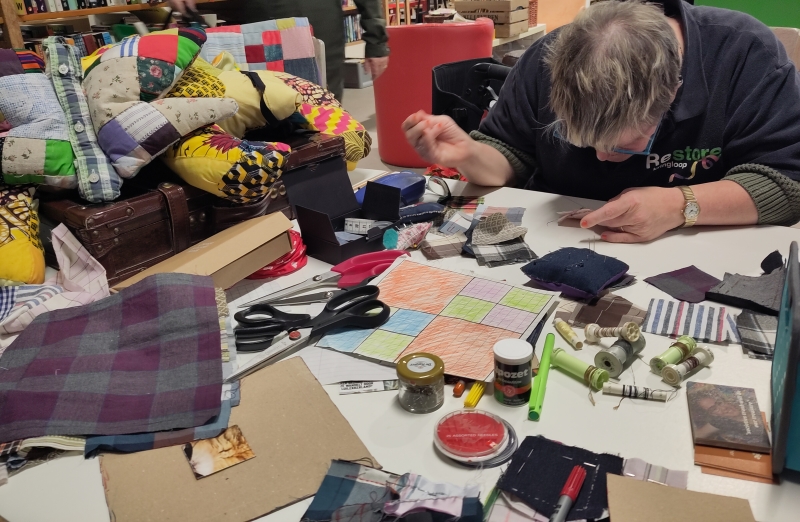 Donation Quilt Workshop at Restore, Ede
What other things does Kick Ass Quilts do to empower young people with quilting?
Yes, of course! In addition to giving away KRACHTDEKENS, we also hold workshops to teach youth to quilt sustainably themselves.
Contact us for questions and collaborations, or take a look at the online Sustainable Quilting Academy.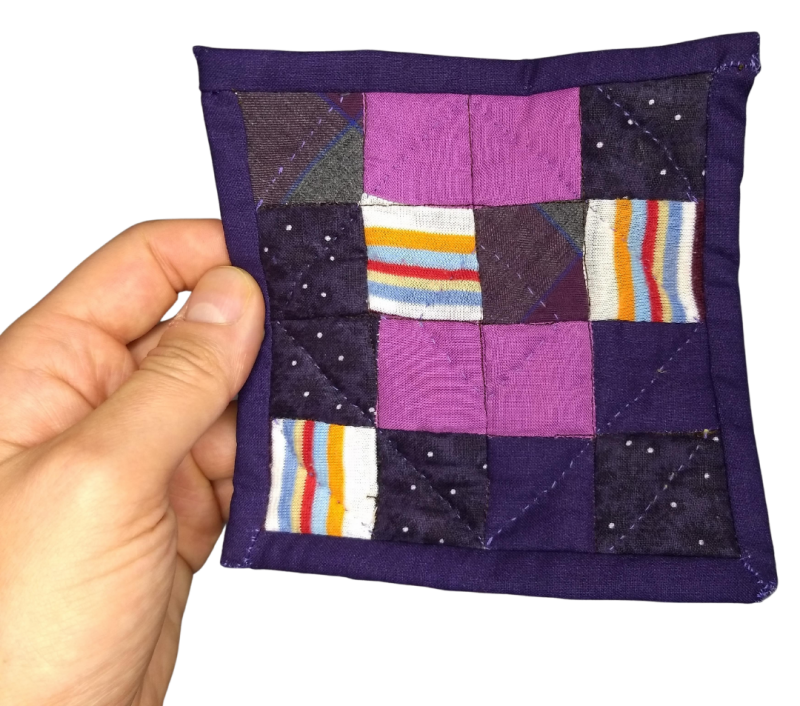 Learn to become a Sustainable Quilter yourself
Would you like to know more about Sustainable Quilting?