Articles in this category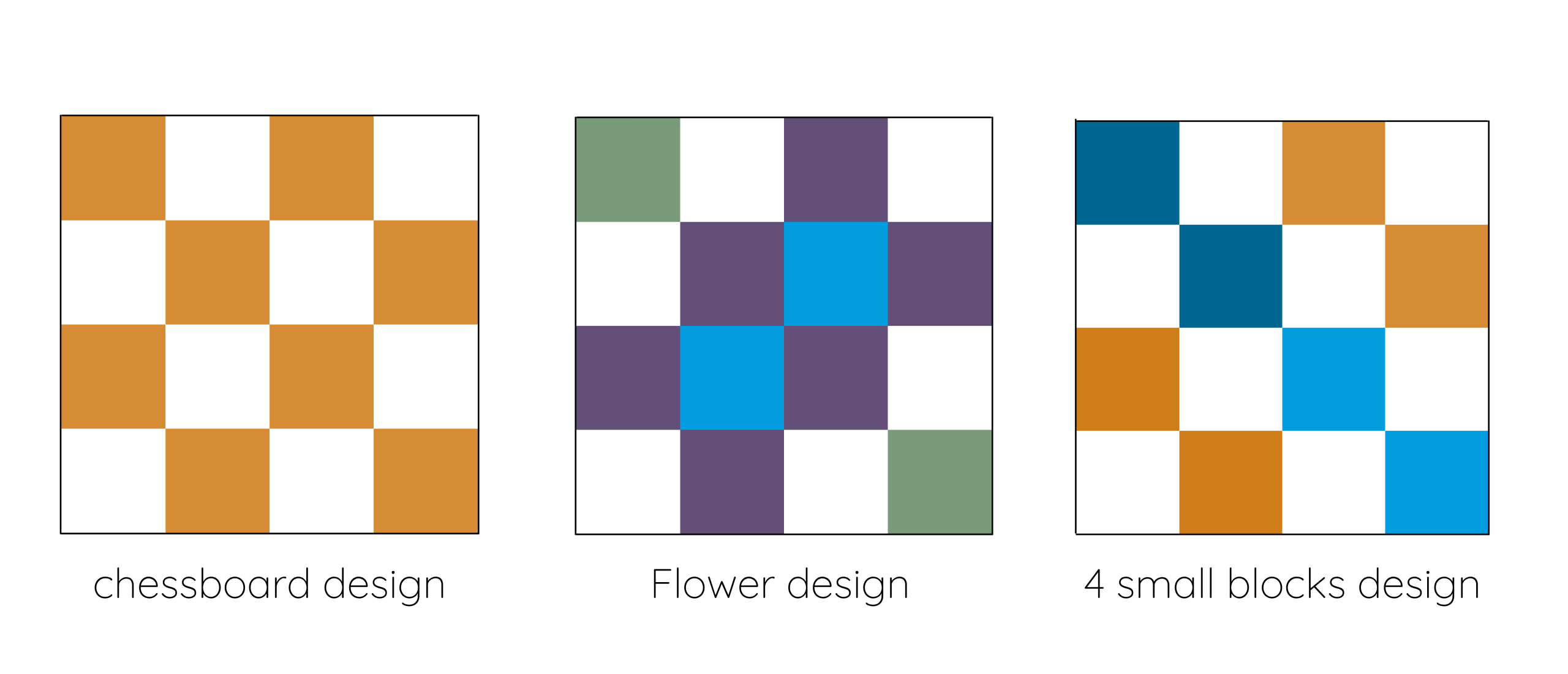 Nine patch quilt block
Nine Patch Quilt Block is a classic design with squares of different sizes and amounts. It's perfect for sustainably quilting by using any kind of scrap fabric
Have you ever wanted to get started in quilting, but were not sure what block to begin with? Well, do I have the block for you, the Nine-patch block. The Nine-patch block is one of the simplest and easiest blocks to learn. If this is your first quilt, I recommend starting with either a mini quilt or a lap quilt. This way, you can learn the basics and finish your first quilt project quickly.
That's also why the nine patch is used for the Kick Ass Welcome Quilts project for refugees to welcome them. Also, the nine patch is used for the 'A Taste of Quilting' Quilt A Long, where we make a mini memory quilt together. 
A Quilt with Simple Geometry
The Nine-patch block is made by the careful and precise joining of nine equal fabric squares. These nine pieces come together to form a checkerboard pattern of light and dark colors. Fabric textures and colors can vary considerably. Some people choose two or three colors that repeat in the block, while other people do not match any of the colors. The Nine-patch blocks are then separated by a solid square forming an even larger checkerboard upon the face of the quilt.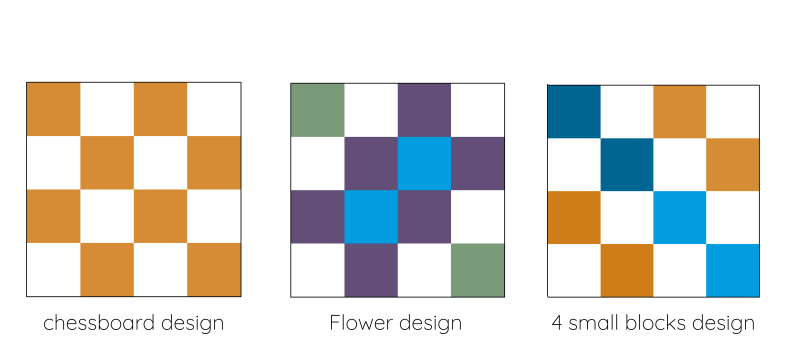 Nine Patch Quilt Block: History and Origin 
The Nine-patch quilt began as a simple quilt made for everyday use. It first emerged sometime in the early 1800s and then became a main staple quilt pattern throughout the 1900s. 
The Nine-patch quilt was seen as a great beginner quilt. A person could learn how to sew by starting off with this basic quilt block. The Nine-patch quilt was regarded as a foundational quilt that even a child could do. 
Even in modern times, the Nine-patch block is a great block to learn before endeavouring to do the Roman Square block, the flying geese, or the log cabin.
Nine Patch Quilt block and The Amish
Though the Amish were a little late to the quilting table, they have made a name of their own. After about 1870 the Amish joined the quilting world. Since then, Amish quilts have come to be appreciated for their fine craftsmanship and beauty. The Amish typically use solid-coloured patches made out of cotton or wool. The Amish have a variation of the Nine-patch block called the double Nine-patch block quilt.
Nine Patch Quilt Block: Colonial Traditions and Civil War Era
During the early settlement of colonial America, every spare scrap of fabric had value. Textiles were in limited supply and were often hard to come by. The 9-patch block was a necessity among pioneer women. It was an easy way to use up scraps and prevent waste. Similarly, during civil war times, saving every bit of fabric was important as well.
They had to adopt sustainability in quilting and the approach of reduce, reuse and recycle. 
Nine Patch Quilt block: Choosing Your Fabrics
Even though the Nine-patch block is simple, some of the most beautiful quilts can be made using this pattern. Thoughtfully chosen colours, textures, and print patterns can be assembled together to construct an exquisite quilt.
Conclusion: Make your own nine patches quilt!
If you are new to quilting, the nine-patch quilt is one of the easiest quilts you can learn. Plus, you gain the benefit of upcycling your old fabric pieces to bring about something fresh and new! In fact, quilting is a wonderful way to reduce, reuse and recycle.
The nine patch quilt block is at the basis of the absolute beginner quilt classes of Kick Ass Quilts. At the 'A Taste of Quilting' Quilt a long, you learn to make a mini memory quilt with old clothes using the nine patch quilt pattern. During the Kick Ass Welcome Quilts donate quilt project, we also use an adaption of the nine patch pattern. 
Subscribe to the newsletter to be updated on online/offline workshops. Or subscribe through the links provided.
Discussion
What's your experience with the Nine-patch quilt pattern? Do you have any pictures you would like to share?
How do they use the nine patch block in textile art where you are from?
Let me know in the comments, so we can get to know each other.
Thanks for stopping by and visiting Kick Ass Quilts. Check back often for new inspiration and the latest quilt work information.
Happy quilting!