In this article
Table of contents
Articles in this category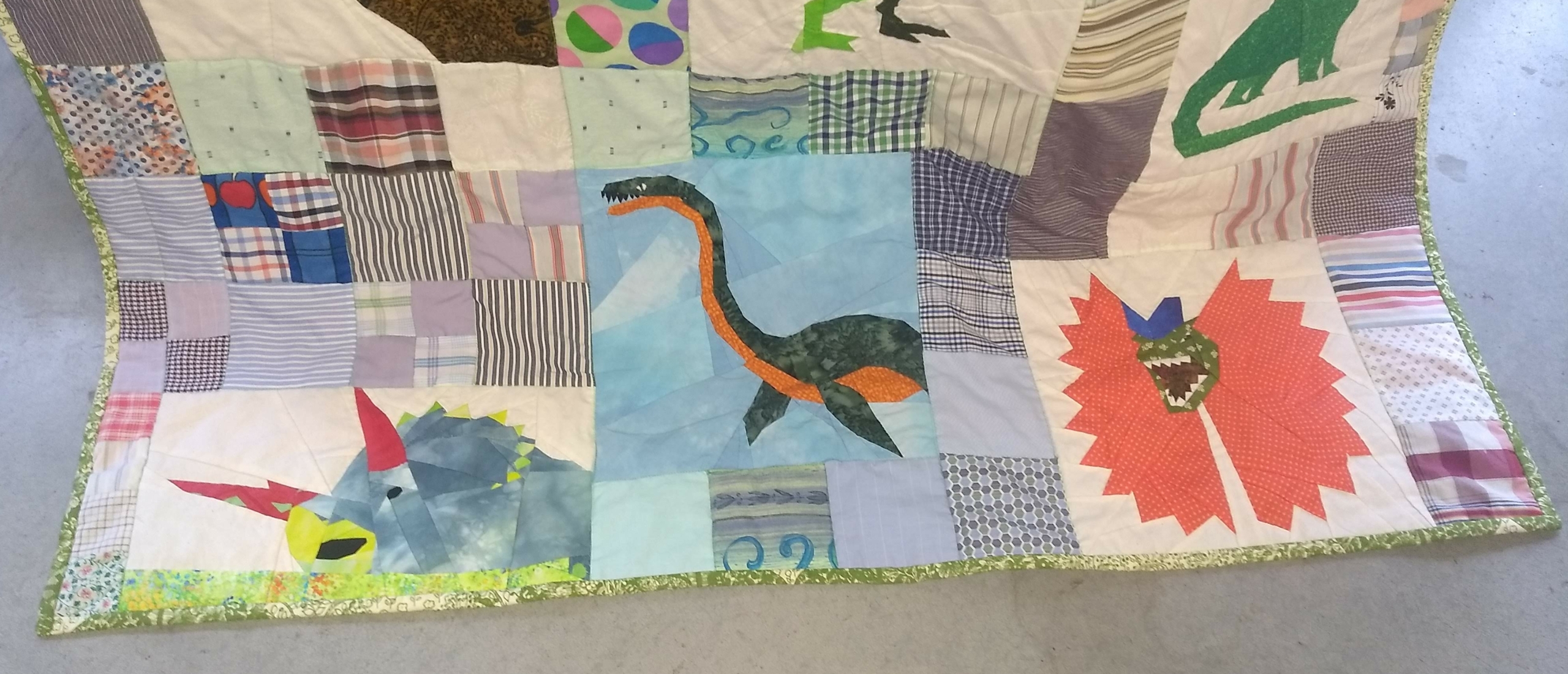 Dinosaurs quilt to give a nephew story inspiration before he sleeps
The Dino's have moved. And my mom tells their story
For many, many months, I had the pleasure of harbouring a flamboyant collection of Quilted Dinosaurs . My mom and I made them together because we both love dinosaurs. It was meant as a present for my young nephew. 
We 'forgot' for a while because the dino's looked so nice!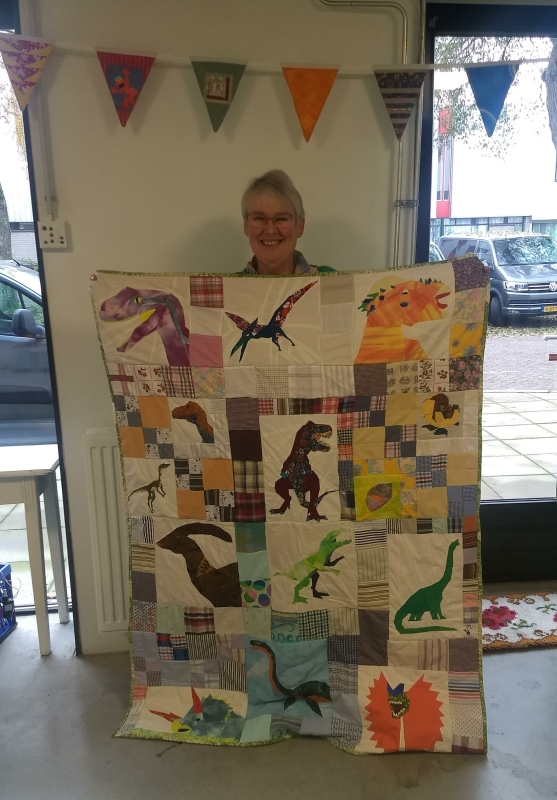 Sustainable scrap quilt with dino's!
End of October, my mom took the dino's and turned them into this beautiful quilt for my nephew!
He since has received the gift and is superhappy with it! Another quilt went to a happy receiver.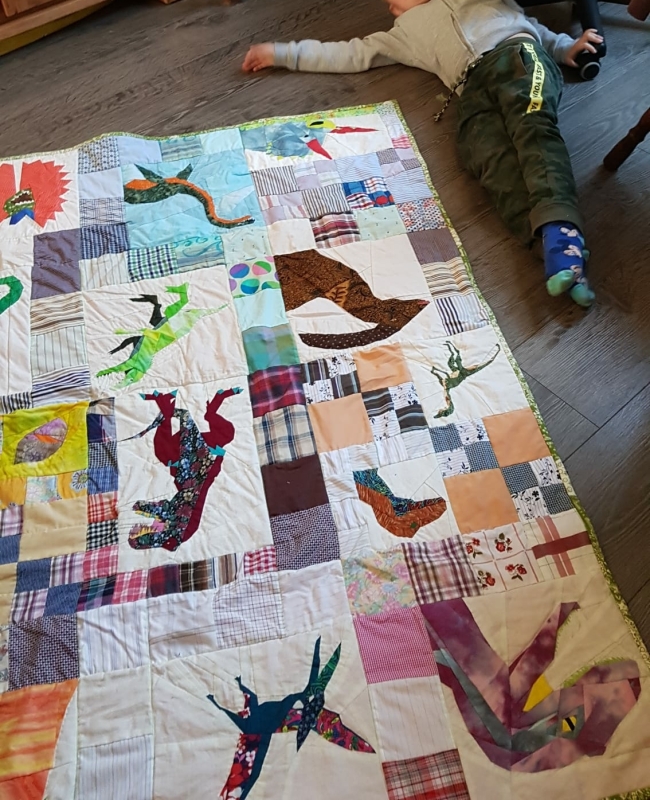 Happy nephew with a happy dino quilt
Check the video to hear her story on the dino's and how the quilt came to be.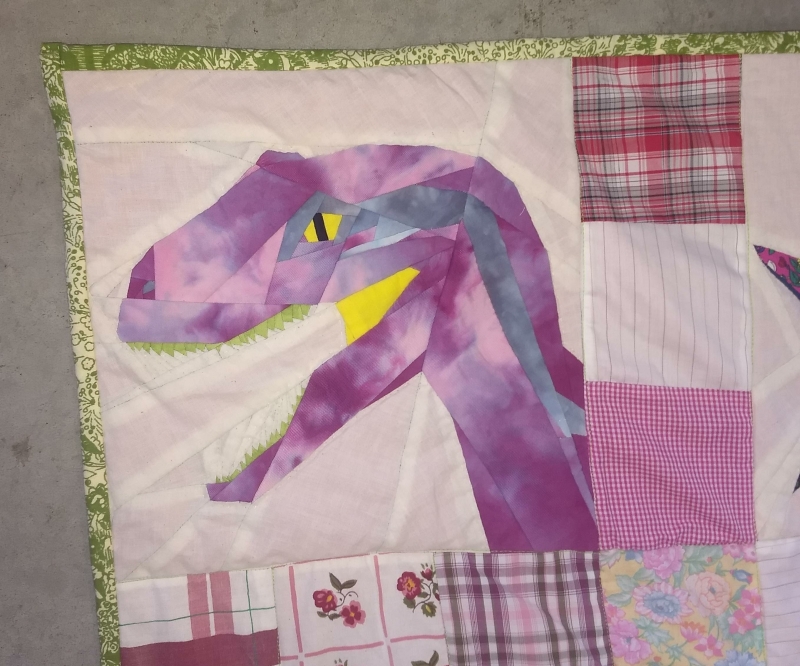 Purple patchwork quilted dragon
-> Which dinosaur is your favourite and why? Let us know in the comments!
'Society's Trash will be Our Treasure'
Makers: Karin & Rianne from Kick Ass Quilts
Materials: Scraps
Technique: Paper piecing & #Patchwork
Pattern: Fandominstitches & Krachtdeken base pattern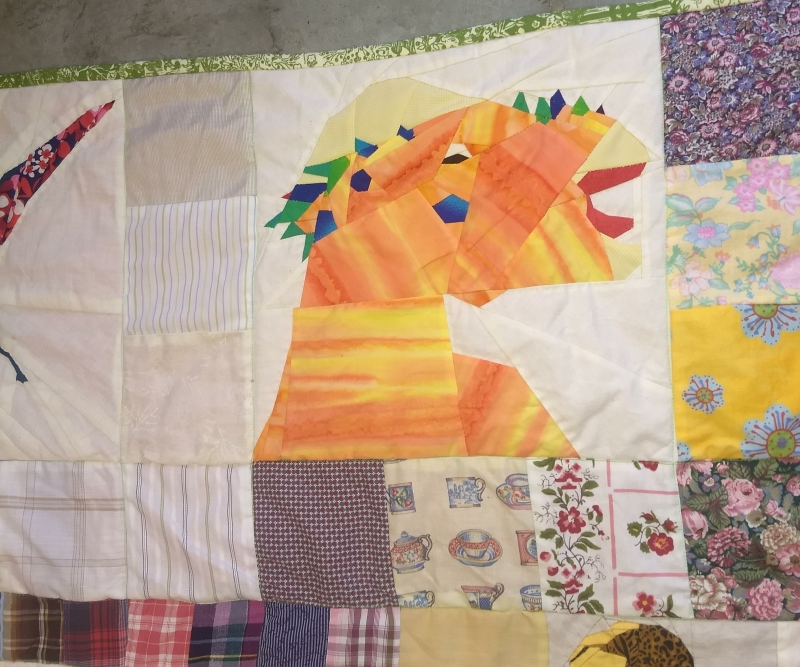 Patchwork dragon
Quilt Chronicles: Stories of Sustainable Quilts