In this article
Table of contents
Articles in this category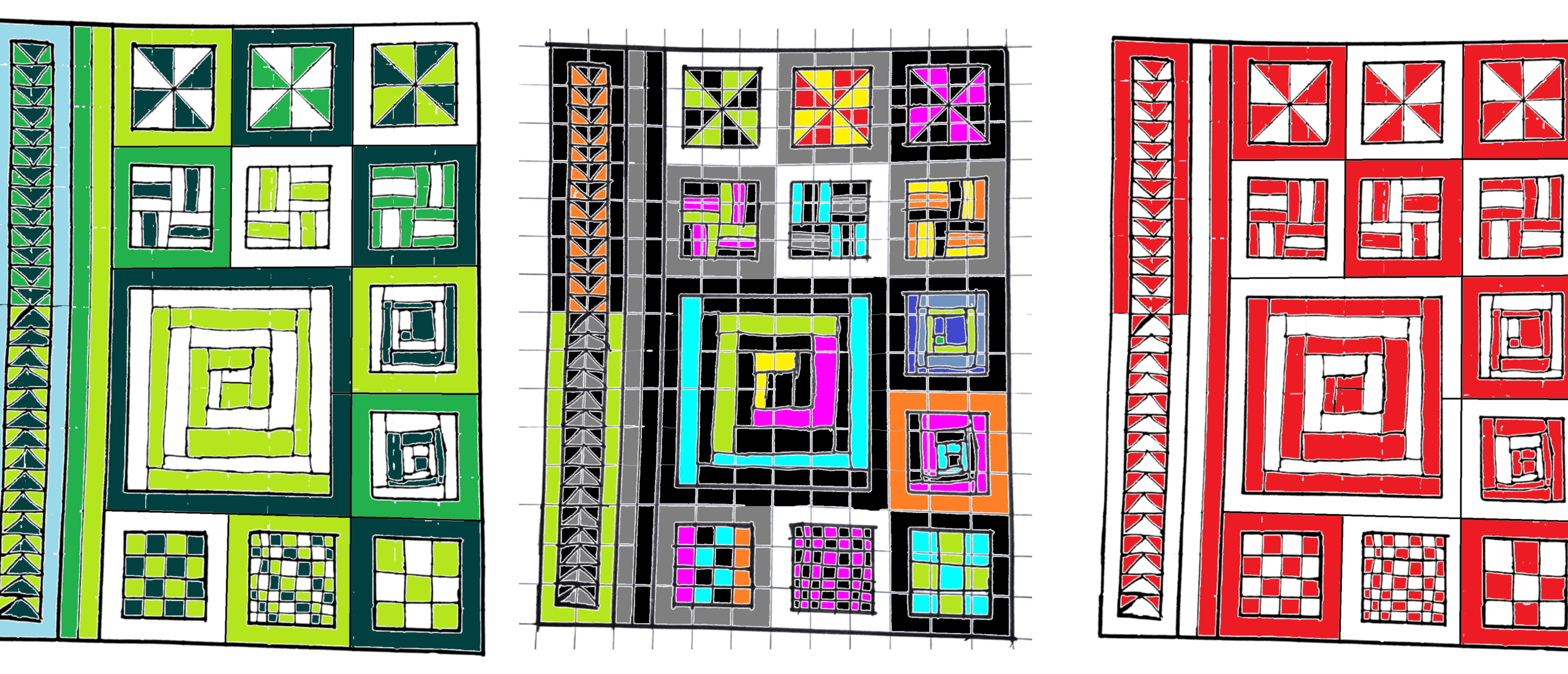 Lap quilt for the cold
A lap quilt is often used by people who are made fun of. Not because they are strange, but because they are cold. Those people who always have a blanket or another lying around in their house to put on their lap in those cold, drafty winter days. Those people who like to be comfortable and warm. Some people find that funny.
But I am not one of them! I completely understand the always cold people (I am one of you).
Maybe those people don't laugh at us being cold, but at the blanket we are using?
Maybe the scorn of other people is understandable when the blanket we use is common, plain or boring?
Maybe the best thing to do is to make a lap quilt yourself so awesome and beautiful that those people will be jealous they are not cold!
Yes, this sounds like a good plan.
Come and make a lap quilt with me.
Use fabrics that remind you of all the people you love. - You can even use their clothes! Let this lap quilt be a blanket you will treasure forever and will keep you warm externally and internally.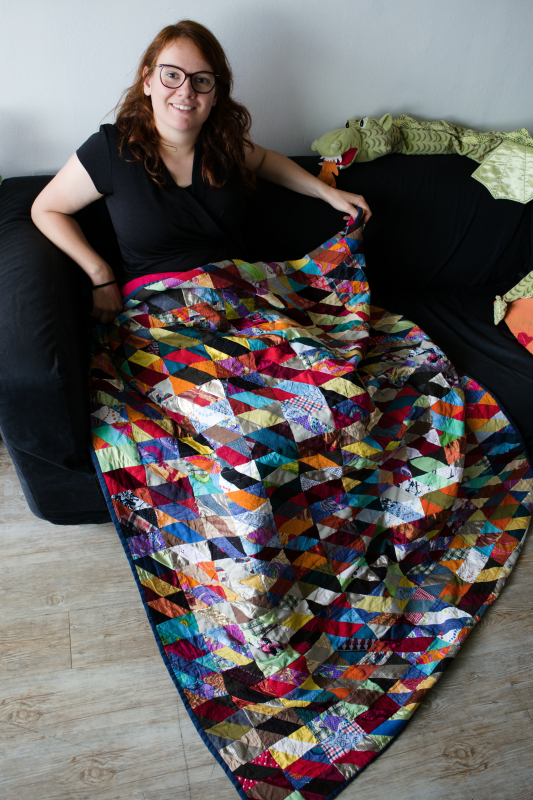 Rianne's first Lap Quilt made from scraps keeping her warm
Do you want to make your own Lapquit?
A Lap Quilt Sampler to Save the World
What if you could make a quilt and save the world a little at the same time?
There is a lesson series in Quilt College dedicated to teach you how to make a Lap Quilt with old clothes and fabrics!  This quilt will do it's part to save the world by turning trash into treasure.
Quilting is also a mindful activity which helps us to understand the value of the materials you use. Quilting brings peace, and peace is what we need for a sustainable world.
So are you ready to save the world a teeny bit with me and get a warming blanket in return? Join Quilt College.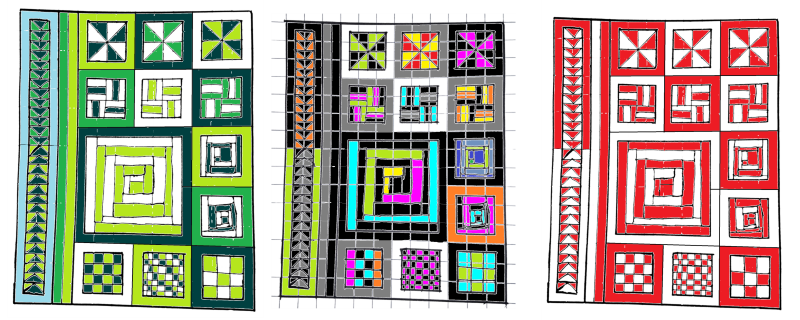 Example layout of 'a Lap Quilt Sampler to Save the World'