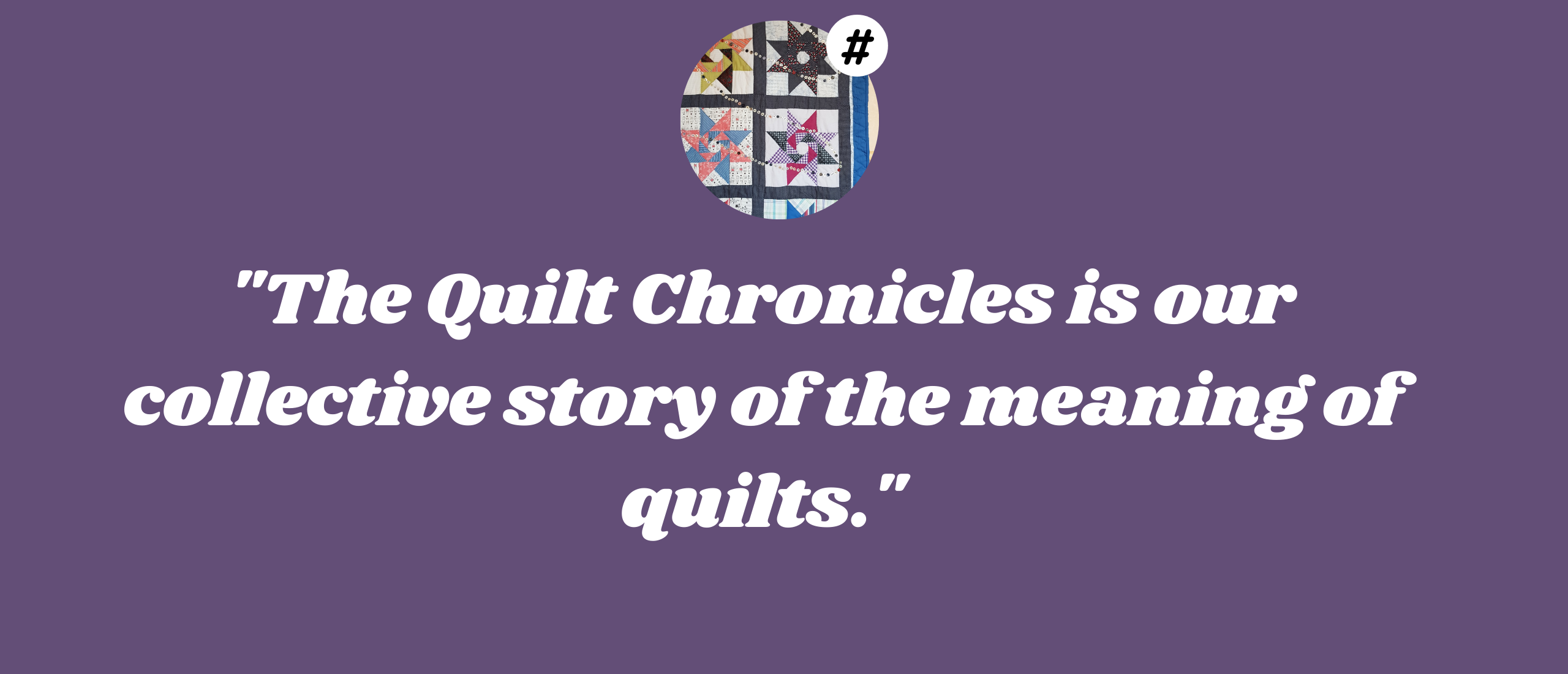 Quilt Chronicles: the meaning of quilts
Quilt Chronicles: Stories of Kick Ass Quilts
To give quilts a place in our future, we first have to understand what they mean. 
And the best way to understand anything is through stories. So I am collecting stories of quilts made from scraps, old clothes or any other upcycled materials. Directly from the source: the people who made the quilts. And give them the opportunity to tell the story of their quilt. 
In this blogpost, I feature some of these stories.
Do you have a story to tell? Email me at rianne@kickassquilts.org.
All quilts and quilters have a story to tell.
Kick Ass Quilts Story 1: Revolving star men's shirt quilt made by Karin
My mom, Karin, was the first brave soul to share her story. 
This quilt is made from shirts of people she knows. In that way, seeing the quilt reminds her of those people. There are shirts of her father, husband, brother, son-in-law, friends, and even some tiny pieces of her first grandson. 
Luckily, all those people are still alive. However, this quilt will be a good memory of those people when the time comes.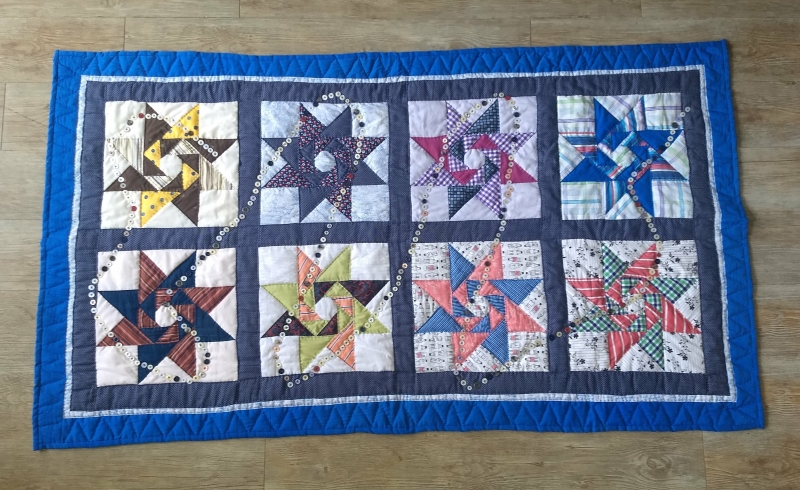 Kick Ass Quilts Story 2: Dear Jane Sampler Quilt made by Rianne
The Dear Jane Quilt is the first BIG quilt I started. I figured once I've finished this quilt: there is no doubt about it any more that I can quilt.  Ten years later, the quilt is not finished yet. It is completely made by hand and not the kind of project to rush.
The Dear Jane Quilt has become a trusted friend throughout my quilting years. For some quilt blocks I can still remember when I made it and what was happening in my life. Also, you can really see how my skills grew throughout the years. 
Even though I've finished many quilts throughout the years, I always come back to the Dear Jane Quilt when I need to ease my mind. And block by block, and stitch by stitch, the quilt grows.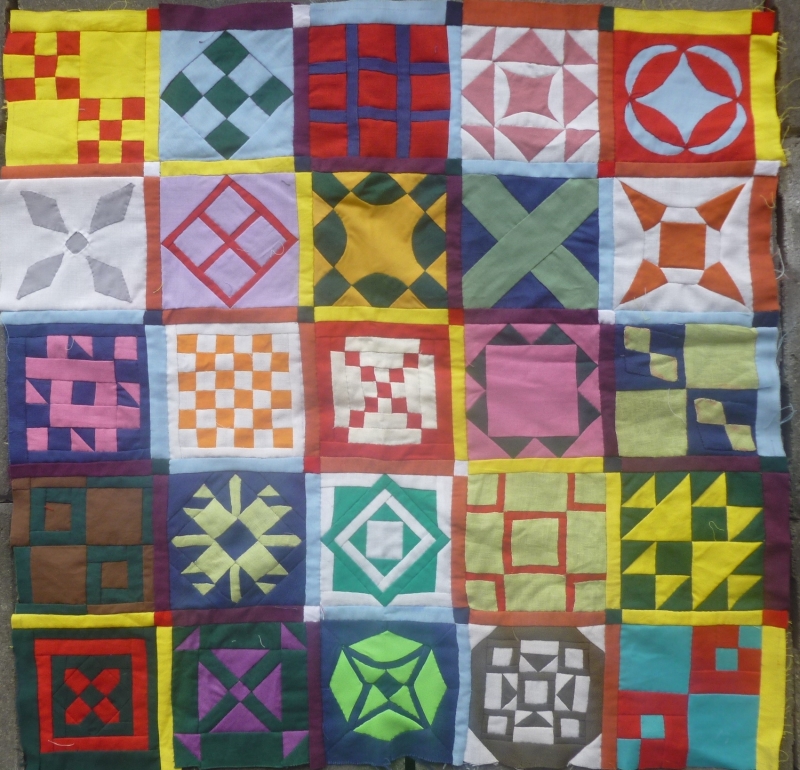 Do you have a Quilt story to share?
The Quilt Chronicles collect stories of quilts and quilters throughout the world, experience level and meaning or intention of the quilt.  I'd love to feature your story! Email me at rianne@kickassquilts.org to sign up. 
All quilts and quilters have a story to tell.