Articles in this category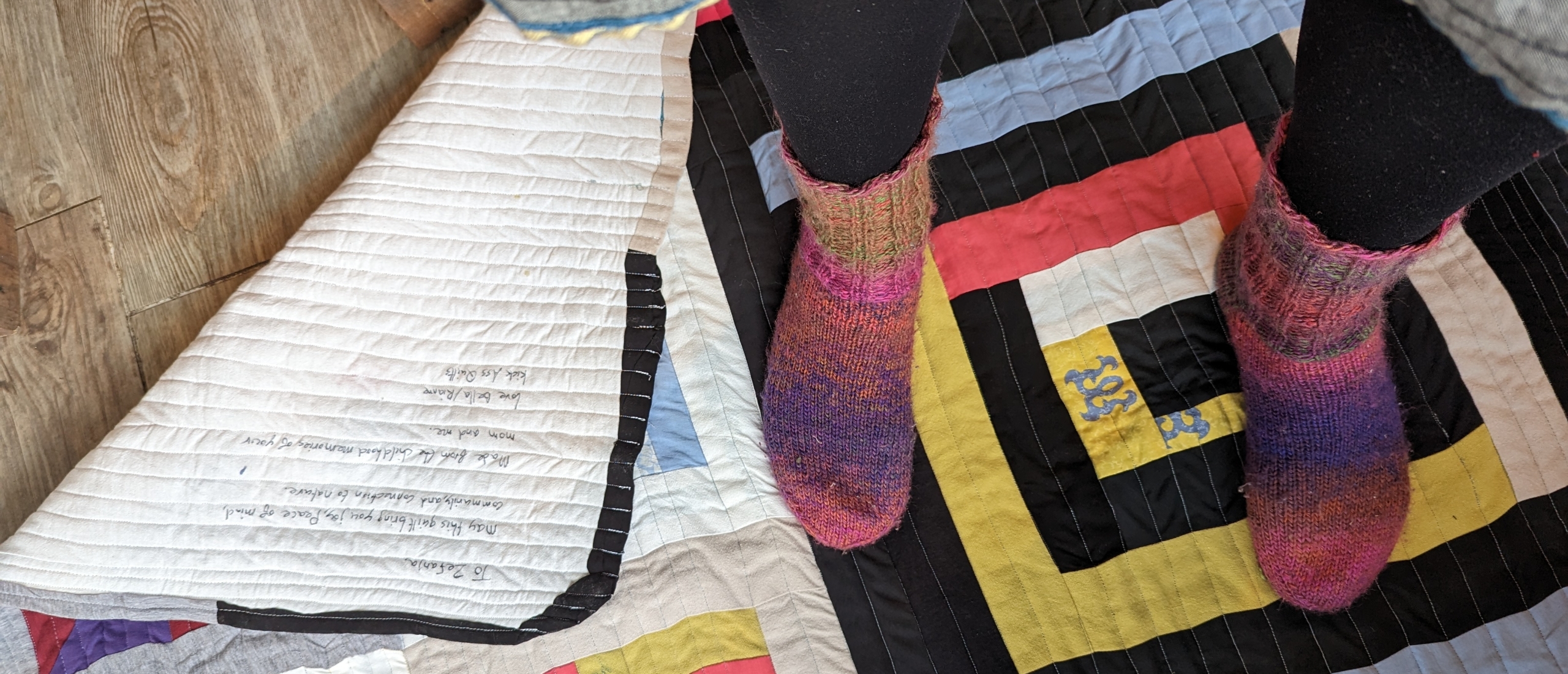 Redemption Quilt: How Sustainable Quilting helps to (re-)connect
Quilting is a way to (re-)connect with people.
Sustainable Quilting as a way to (re-)connect with people
Quilting
is a way to (re-)connect with people
Because what better way to tell people you care than a Quilt?
That's also why I made this quilt. It's called the Redemption Quilt because it's to let two lost childhood friends know that I care. Watch the video to get the whole story:
The Second Lap Quilt Sampler to Save the World
This is the story of the second Kick Ass Quilts
lap quilt
sampler I made for a little baby boy.
Some parts of my past are hard for me to think about. Partly because I felt to be wrong or not valuable as a person. And feeling like that comes with a lot of shame for me. Feeling like that made me retreat from people, because I had no clue how to connect. This hurt the people that did actually care about me, including myself.
This is one reason why Sustainable Quilting to me is about connection. Finding your own way to connect with yourself, the people around you and the planet.


Because we all need connection to be human and to feel at ease.
Connection with people can be hard
Connection with people can be very hard. Especially if you are traumatized, feel at odds with the world, or your brain works different than the norm.

Quilting has been my saviour. One reason for that is because it taught me how to connect with people. Making a quilt for someone was my way of showing I cared.

Also, quilting, and especially the quilts that came from magical inspiration, showed me that I do actually care, matter, and can be part of communities, just the way I am.

And one thing I've learned on my way back to humanity is that openness about one's feelings creates connection.

It might even be able to restore connection! As I've learned from a dear old friend. Because the Redemption Quilt was received well and we are slowly reconnecting!

Connection is also the Magic of Quilting.

-> Has Quilting helped you to connect? You can share your story in the comments. 
'Society's Trash will be Our Treasure'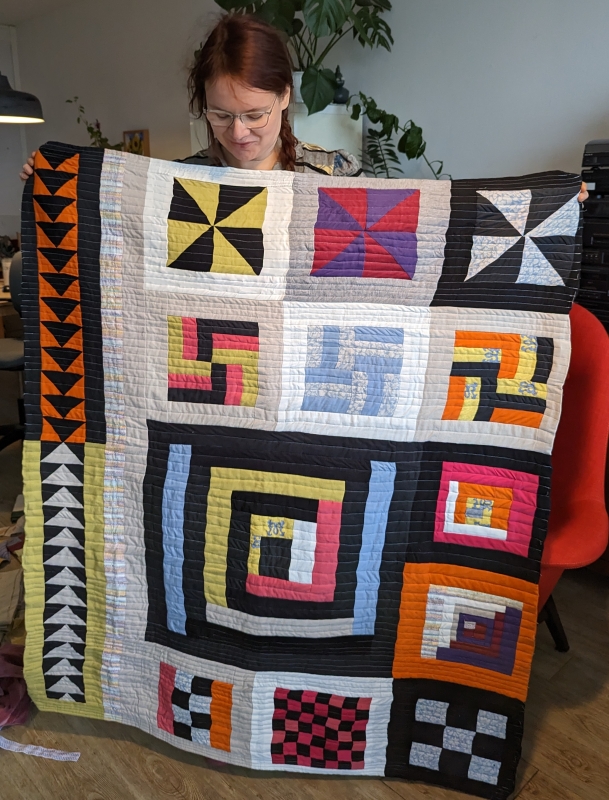 Would you like to read more about Sustainable Quilting?