Articles in this category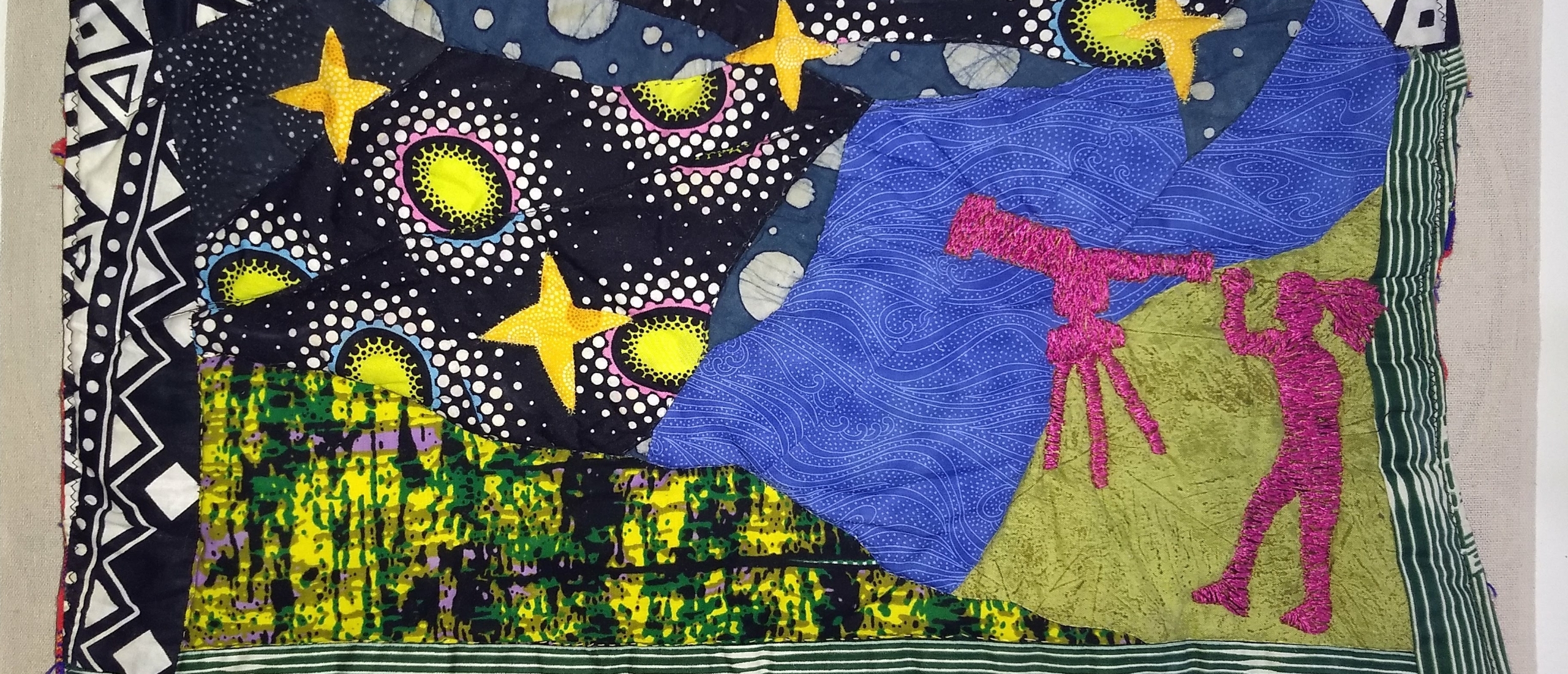 Quilt Chronicles - Stargazer quilt by rianne
1. Introduction: Stargazer: one quilt, several stories  
A quilt has several stories. Especially a quilt whose making has spanned several years and has known many different shapes and forms. 
This quilt is called 'stargazer', but you could also easily call it 'starry starry night', and indeed it has had that name too. 
It's a quilt that makes me happy to see, but also a bit sad, depending on my mood and what I'm thinking about. 
"It's imperative for your health
To paint the stars"
This quilt is made by me, Rianne, I think 3 years ago, but then again time is allusive, so I could be wrong. As a child, I already loved those dramatic, colourful van Gogh style sceneries. First I made them with colouring pencils and pastels until I landed on the fabric medium for my art. The 'Stargazer' quilt is the first manifestation in art.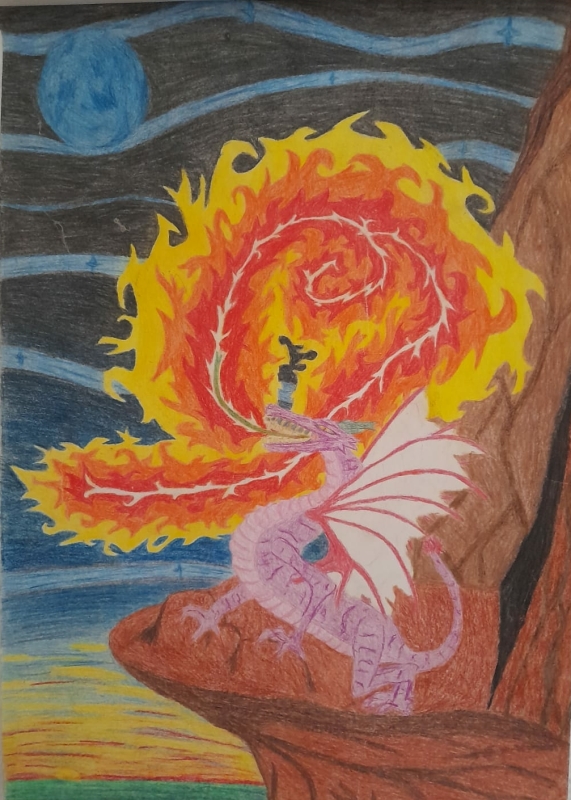 1.1 Sharing the quilt stories
Take my hand while I tell you the two stories associated with this quilt so far. And maybe you can add your own story of this quilt at the end. Because the meaning of art is in the eye of the beholder. 
Story 1 - That feeling of parked cars
I thought this quilt wasn't done. But I also had no clue how to finish the quilt. Until I heard the poem 'Parked Car' by Percy Cicilia Jr. and suddenly this quilt clicked. Maybe what didn't feel 'finished'  was actually part of this quilt' story. 
Percy says it's related to Corona and how we are only close to other people these days when we are in a car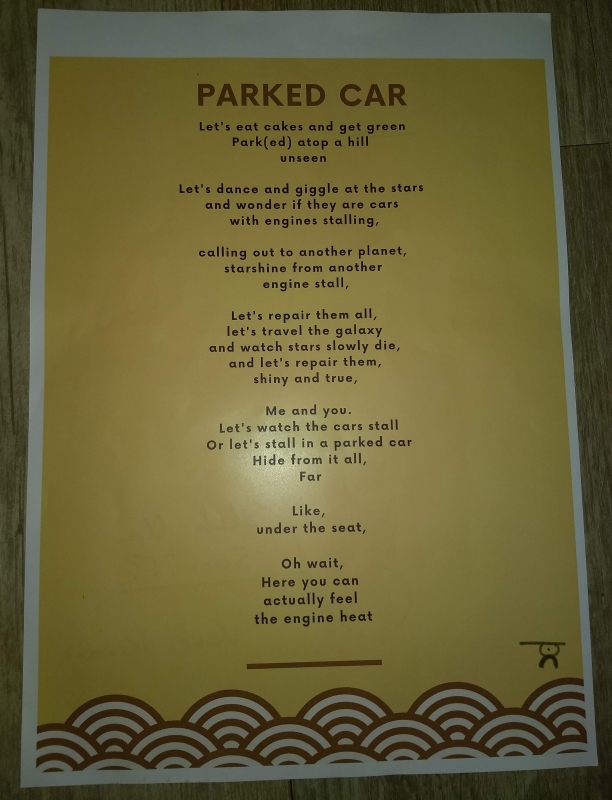 A quilt, a poem and a longing for connection
To me, the poem reminds me of those crazy close friendships you can have when you're young. They are intense and build on dreams and hopes and the determination to have a better, more joyous, life than the adults around you. Those friendships are full of passion and longing to belong and to live a happy life, but they are also more intense because there is a thread of fear of this deep bond disappearing once you 'grow up'.
I had a friendship like that, but it fell apart. Slowly, over many confusing and distressing years.  For the longest part, the friendship falling apart has mystified me. Connecting with people confused me.
And that  shows in the quilt. It shows a longing towards beauty, passion and connection, but also somehow an inability to hold onto it when it presents itself. When I look at the quilt, I feel the confusion of young me, and now I can understand her better.
It's interesting how art talks to you, even when the memories have been  suppressed.
Corona and connecting in cars
The poet wrote parked cars because during social distancing and the pandemic, a car is the only place where we are close to each other. 
To me, the poem also talks about that longing to connect, but an inability to. A longing to go back to those days before the pandemic, where you could spend time with your friends and loved ones without fear or worry about anything. 
The pandemic has lasted a long time. I think we are all ready to find those connections again. To look at the stars and dance around a campfire with all your friends together. 
Isn't it beautiful that you can connect over a similar desire, but from a different origin? To me, it's beautiful to have found a node of connection over the inability to connect. 
Now we move to story 2, inspired by the first story about an inability to be
Quilt Story 2 - Starry Starry Night Vincent van Gogh
(Also posted on @kickassquilts Instagram )
Years ago I made this quilt. It's born out of a childhood of longing for the stars and beauty and being some place else.
It has been hanging on my wall for a long time because it didn't feel finished, but I also didn't know what to add.
Now I am thinking that feeling of unfinished or incompletion is part of the story of this quilt. It's a vibe of disconnection with a longing to be free and to live in a more beautiful world.
The quilt is inspired by van Gogh 'Starry Starry Night', and seeing he was a troubled man longing to see a more beautiful world for himself, I cannot help to see the same vibe in this quilt.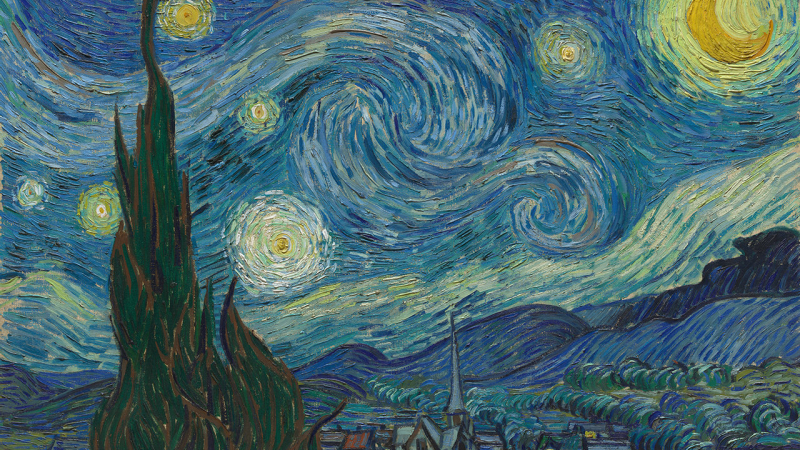 His work almost screams in its disjointed use of bright colours: 'this life I have can't be it!' And it asks the question why the beauty he sees can't be his. At least, that is how I interpret his work.
Looking at my own quilt, I see the same longing and question (which is probably why I saw that in van Gogh's work).
I've learned a lot about my childhood lately. Mostly not fun things which explain a lot. Especially the ever present unexplainable darkness and fear that was part of everything and made it hard to enjoy anything and see beauty.
It's interesting how art talks to you, even when the memories have been  suppressed.
And suddenly, I understand why this quilt never sat right with me: there was something not right in myself.
Through therapy and meditation, I am working on healing myself. And it has shown me a path to a  life where the beauty is not disjointed. It just is, and it's also for me!
I've come to believe that a bright future is possible for everyone if you understand your story!
Use the words of van Gogh himself
I want to end this story with a translated poem by Ramsey Nasr. He made poems by putting together several phrases of the letters van Gogh wrote. A friend send me this one as a reply to #story2 of the stargazer quilt
" Juist voor de gezondheid is het noodig
om de sterren te schilderen" 
(-Wij waren onder de betovering - Ransey Nasr (p.20)
Which translated to:
"It's imperative for your health
To paint the stars"
Conclusion: What story is the quilt or poem telling you?
I've shared the two stories related to my quilt. For now, those are the stories I have to share on it. But, who knows, the future might add more. 
Art is the storyteller of stories that are hard to share, hidden, or too beautiful to keep hidden. 
For now, I want to invite you to share the story this quilt tells you. You can leave a comment or contact me if you are more comfortable with that. But I invite you to be brave and leave a comment. 
The stories' art tells us connect us as well. And connection is what we need in this day and age, when there is so much around us determined to tear us apart and create division. This article already made a connection between me and the poet Percy, in a moment of unplanned but wonderful understanding between two  people. 
Art can also be a medium for you to connect, be it as a creator or an observer.  You can learn to quilt with the 'A Taste of Quilting' class where you turn clothing with a memory attached to it to a lasting memory. 
But today, connection starts with you sharing your story on my quilt and Percy his poem in the comments section. 
Find Percy Cicilia Jr. here:
Discussion:
What is the story the poem or my quilt is telling you?
Stars are a beauty you can't hold, you can only dream of it because they are so far - Stargazer