In this article
Table of contents
Articles in this category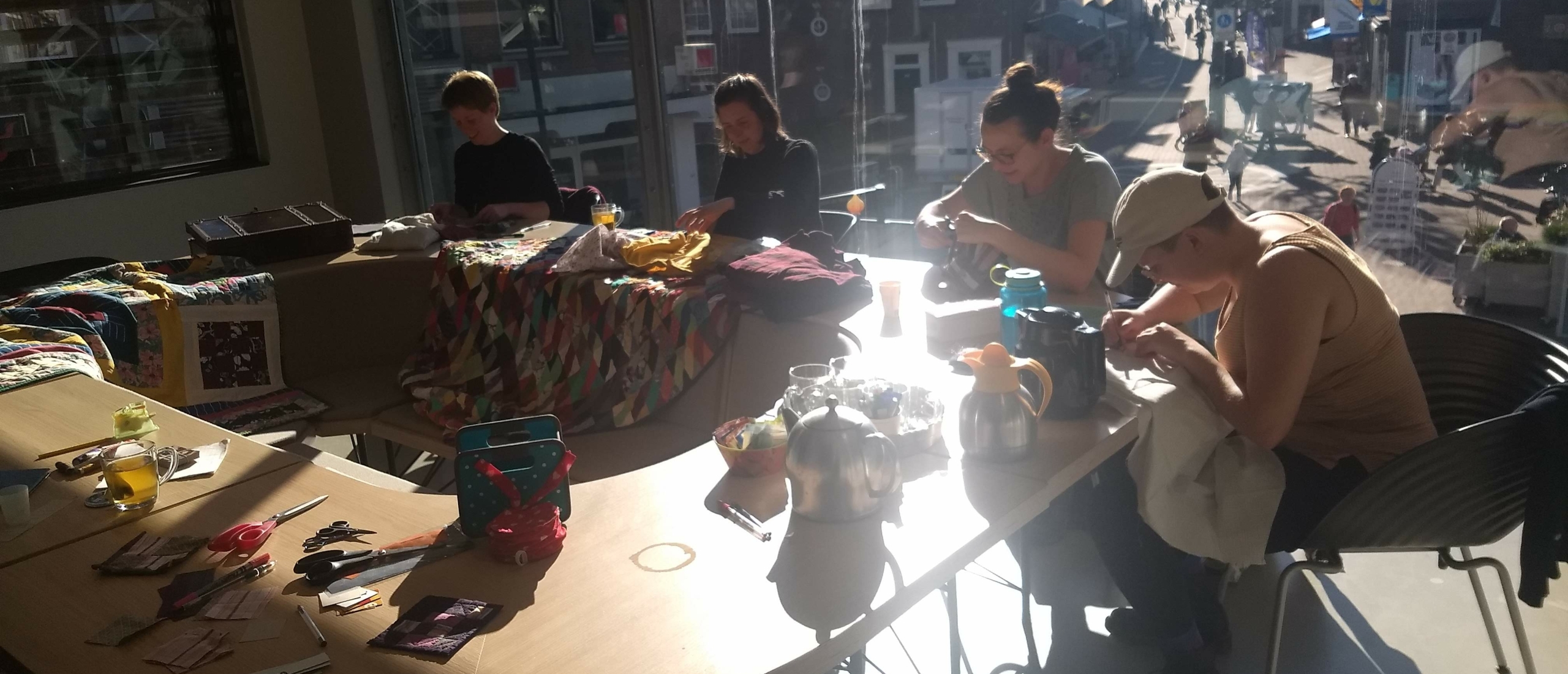 A Taste of Quilting - Mini memory quilt for absolute beginners
Memory Quilt workshop for absolute beginners. Learn how to turn well-loved clothes into a lasting memories with sustainable quilting. 
Sustainable quilting: A second life for well-loved clothes
We all have those clothes. It's that awesome band shirt from your high-school years, that sari from the wedding of your best friend, a shirt with bicycles of your grandfather that shows how much fun the old man is, or that flared hippie pants that made you feel so, so cool that summer when you went backpacking and found so much love! Or something else, your clothes tell your story. 
However, those clothes are in limbo now: you can't bear to throw them away, but you also can't wear them any more. So instead they move around your house in piles of shame, or they are banished to an unnamed corner or box somewhere. They are like Schrödinger clothes: do they really still hold that memory you keep them for, or is the memory gone because the clothes are not in use anymore? 
Come relax and be creative in a workshop to turn your old clothes into a lasting memory with 'A  taste of quilting'.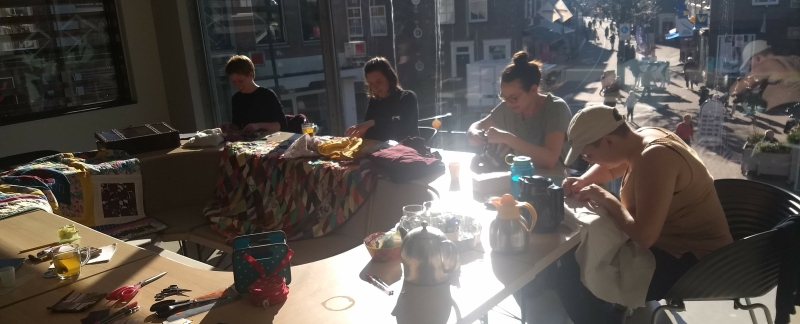 Making a memory quilt for beginners 
Quilting to keep memories close to you
What if I told you, you can turn those clothes into a lasting memory you can use in your day-to-day life? With quilting techniques, you'll turn the clothes into a mini memory quilt. You can use the mini memory quilt as a coaster, so every time you enjoy a cup of tea or a glass of gin, you are reminded of those memories when you put the cup down. Also, you can sneak the mini-quilt in your pocket, so every time you have an important presentation you can take the good memories with you to give you strength.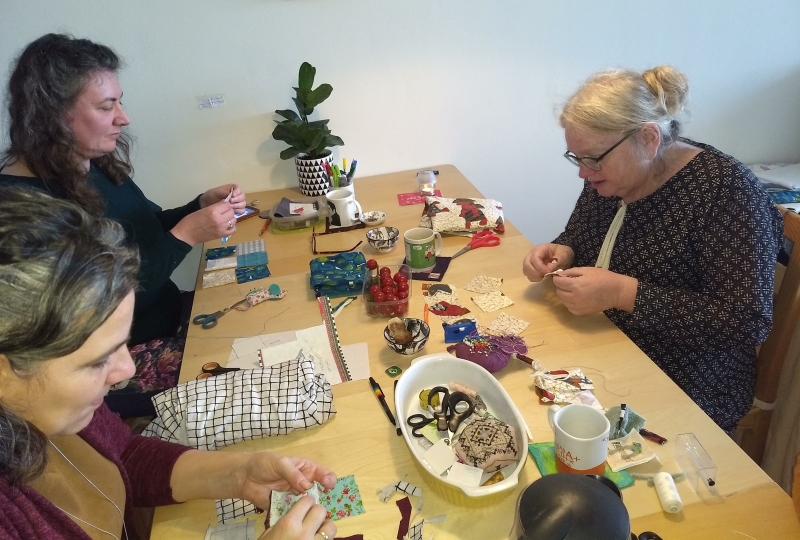 Students creating their own mini memory quilt from well-loved textiles
Practicalities of the quilt workshop
The workshop will be around 3 hours in total. The only thing you have to bring is 2-3 items of clothing you don't mind cutting up for the lasting memory (non-stretch works best). Also, you can bring a fabric scissor and embroidery scissor if you have one. 
During the workshop, you learn the basics of quilting to make the mini-quilts. Call it 'a taste of quilting'. Also, during the workshop, you get to connect with the other people present through sharing the stories associated with the fabrics each person brought. Storytelling and sharing memories is one of the foundational ways to make connections with other people. Especially if it's done under the banner of creative expression. All in all, it will be a creative afternoon which will stay in your memories for long. 
A relaxing workshop where you learn how to turn those old clothes you love but can't wear anymore into a lasting memory.
How to get 'A Taste of Quilting'?
Join the Newsletter to be updated on planned Sustainable quilting workshops
Email me to book me for an online or offline workshop