Quilting with clothes: 5 tips to quilt sustainably
 5 tips to quilt with clothes. Any item of clothing can be used in a quilt that will give you joy!
But how do you make sure that the quilt will look good? And how to prepare the clothes in order to quilt with them? 
This article emerged during the 'A Taste of Quilting' Quilt A Long where we learned how to turn 2 items of clothing into a memory quilt! 
I used the inside of my grandfather pants and a shirt of his with bicycles. My grandfather lives far, so I want to make something to keep him close. 
1. Unpick seams or cut them away before quilting. 
Dust and dirt collects in seams. So if you decide to unpick the seams, it's always wise to wash the fabric before quilting with it. 
You can also cut away the seams. It's quicker, but you miss the fun of ripping apart pieces of clothing with your bare hands. It's very cathartic. Especially if you make a memory quilt with an angry memory. 
2. Use features of clothing as an asset in your quilt! 
Before you cut up the clothes, think of any kind of special features you might want to use in your quilt. For example, the pocket, a seam or some buttons.
Ask yourself the question
What feature of this garment reminds me of the person or memory most?
And keep that feature.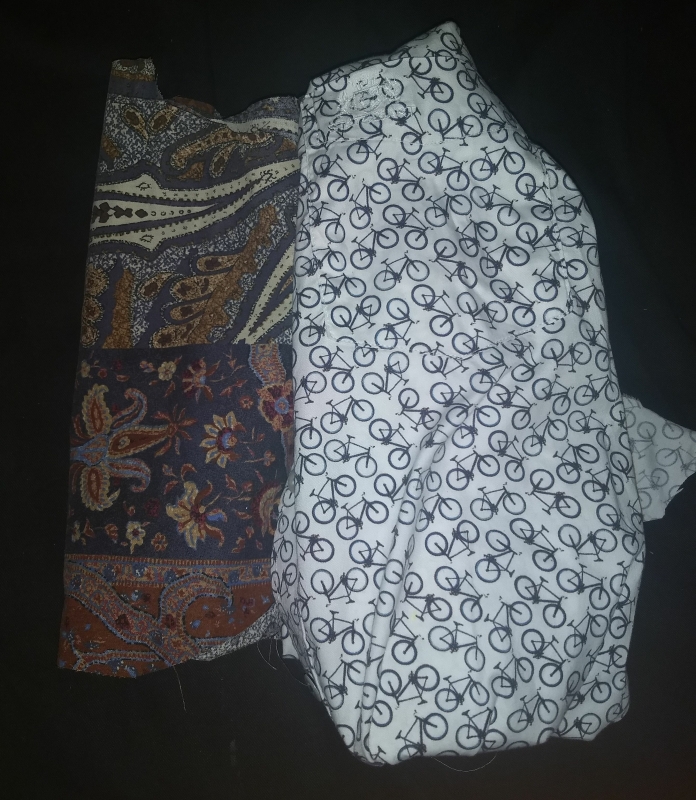 3. Check if the fabric is very thin at places
If the fabric is very thin, you might need to use another layer to make a strong quilt. It's good to check beforehand to not get into problems while you are sewing. 
You can also only use the parts of the clothes that are strong enough for your mini quilt. 
5. Beauty of a memory quilt lies in the memories
Don't worry too much about the design and cohesion between the clothes in your memory quilt. A good memory quilt looks a bit crazy, because life is a little crazy too. 
A memory quilt is all about the memories it holds, so you don't have to worry about making a perfect design! 
Take your time to make a layout of your fabrics that feels right to you. You can also use the walk by method, where you lay out your fabrics somewhere in your house. By walking past it several times a day, you'll get a feel whether the lay-out works or not.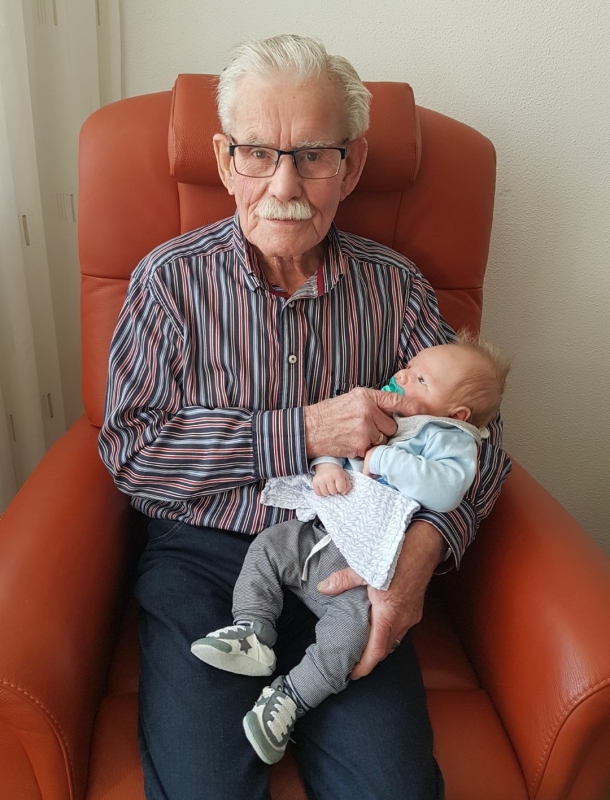 Grandfather
5. Pick a main colour for cohesion in your quilt. 
Pick one main colour for your quilt if you do want some cohesion between the different patterns, colours, and fabrics.  For example, in the mini quilt below, I used purple.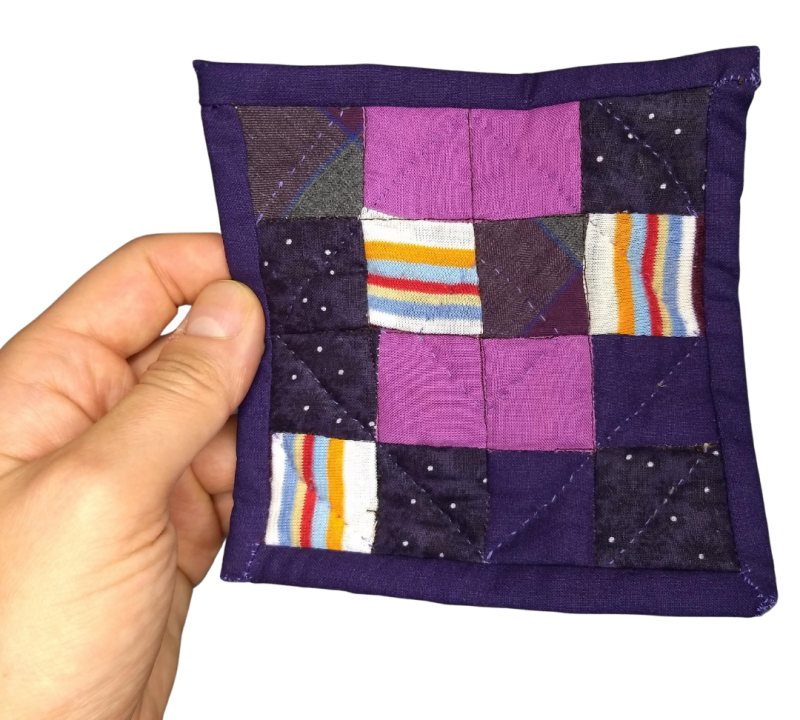 Conclusion: Making a mini memory quilt
The memory quilt is a very small design, so don't worry too much about colours. In a small quilt, any kind of colour combination will look good! 
The 5 tips in this article should help you get started with your own mini memory quilt! 
Discussion:
Which clothes would you like to make a quilt with?
What kind of colour designs do you like most?