Sustainable fashion is a combination of mindful consumption and still expressing your own style.
1. Fashion and quilting: how are they linked?
1.1. Quilting picks up old clothes where fashion can't use it any more
Sustainable quilting plays a role in between fashion and the landfills. That is, quilting turns the clothes we can't wear any more into beautiful useful objects such as bags, blankets, and home decor. Therefore, quilting has a vital role to make the textile industry circular and sustainable.
For example, you can combine an old t-shirt and a canvas tote bag to make a personalized shopping bag! Natalie visited Kick Ass Quilt studio to talk sustainability and to learn how to do so.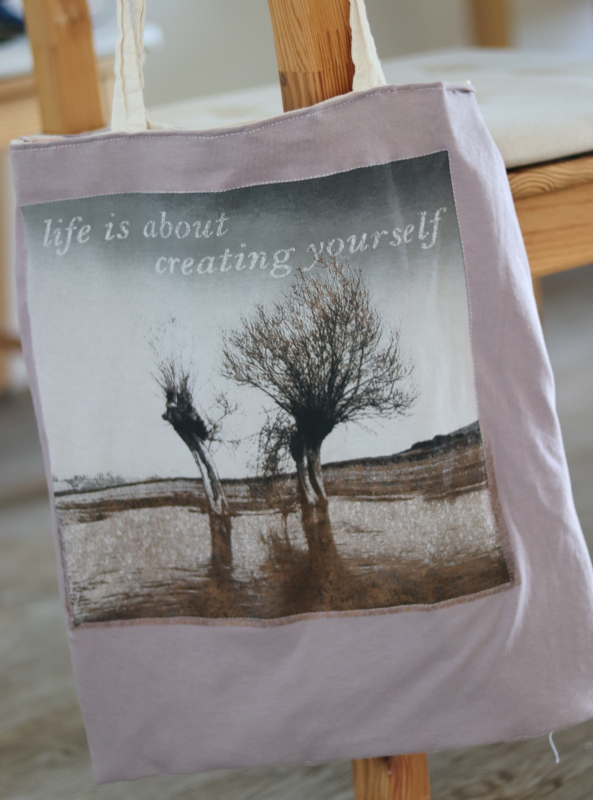 T-shirt tote bag: Photo by @Lemonadeamsterdam
1.2: Fashion needs to be more sustainable
Fashion and clothes are amazing: they keep us warm, are a way of cultural and self-expression, and are a way to brighten up this often dull world we live in. 
However, fashion has huge problems, such as overconsumption, ecologically detrimental production practises, and the throwaway culture of clothes. These practises are neither good for the planet, nor for our own mental health. It causes destruction of ecosystems and constant stress. 
 It's clear that the current practises around fashion are not tenable for a sustainable future.  But what can we do?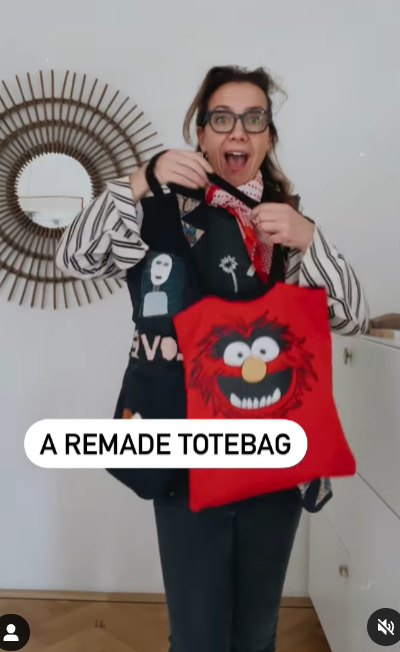 Natalie from @LemonadeAmsterdam
Natalie, from @lemonadeamsterdam, inspires people on her Instagram to rethink their fashion choices. This she does with 'Daily inspiration for Slow, Sustainable, Creative Fashion & Lifestyle by Nathalie'.  
I asked her some questions about her work.
2. Lemonadeamsterdam: the possibilities of sustainable fashion
2.1: Some highlights of the talk
Perfection is not necessary to look good.
Be kind to each other and help others to be sustainable.
Self-expression is very possible, sustainably.
Creativity is more important than status.
Minimalism is not necessary.
Only real good clothes and brand-stuff  get sold in second-hand store (they have a lot of clothes). 
Upcycle and recycle local, and don't send second-hand clothes oversees.
Creativity is more important than status in fashion.
2.2: Tips for sustainable fashion
Lemonadeamsterdam ended the interview with some tips for everyone to make their fashion habits more sustainable:
1. Do not throw away broken stuff but make it or bring it to someone to make it for you.
2. Don't buy new or second-hand stuff for a while to become conscious about your behaviour: I promise you, you will buy differently afterwards!
Not buying anything for a few months resets your buying habits and helps you to realize what you actually need and like.
3. Conclusion: 
Natalie visited to get quilting upcycle inspiration from me. Together we turned an old canvas tote bag and a t-shirt into a personalized bag. I also learned a lot from her about fashion, upcycling, and how to motivate consumers to think more sustainably. 
Connection with like-minded people is really important. It's a perfect way to share ideas, to motivate others to keep going and to join forces. The only way we're going to have a sustainable future is by working together!
Let us continue to learn together, and make connections, so we create a circular economy and a sustainable future together.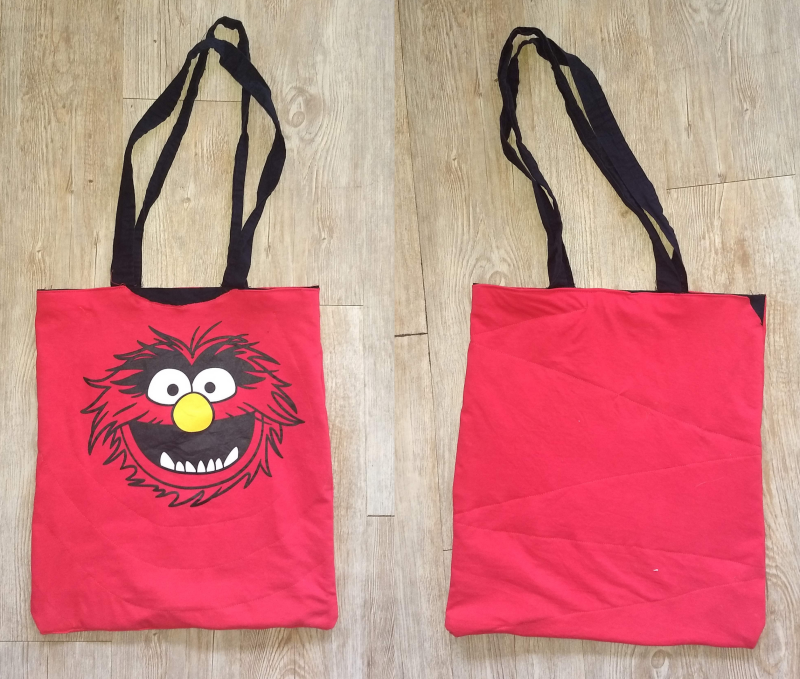 The T-shirt Totebag we made with quilt techniques
3.1: Let's discuss
What do personally do for sustainable fashion habits?
How do you think fashion and quilting are linked?
What can we do to motivate others to think more sustainably?
Leave a comment with your thoughts!