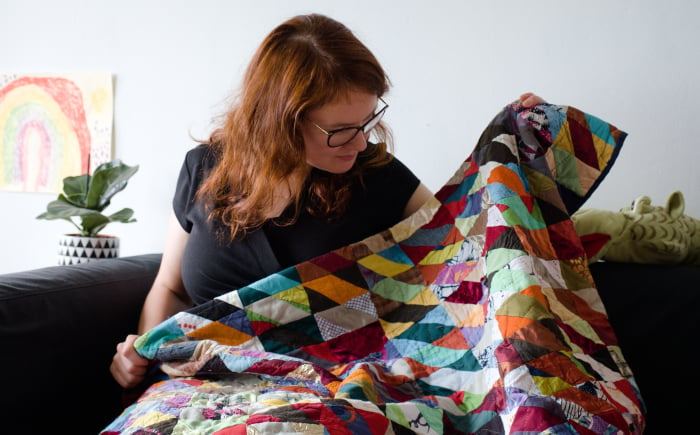 Sustainable quilting for a joyful happy life
Quilting is an age-old craft where sustainability, joy, mindfulness and connection are key. Kick Ass Quilts has developed a modern, inclusive, sustainable quilting method based on these values.
With the sustainable quilting method, we introduce a new audience to the magical art of quilting. Also, we show the healing power of quilting for people, communities and the planet.